NFFE Honored by Hoyer on 100th anniversary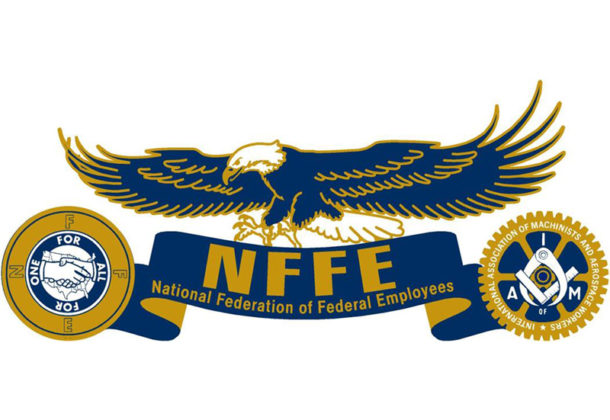 The National Federation of Federal Employees is celebrating its 100th anniversary, and Congressman Steny H. Hoyer introduced a resolution in the House of Representatives to congratulate the organization for its century of service.
After introducing the resolution, Congressman Hoyer (D-Md., 5th) released a statement congratulating the organization on its centennial. "As the first union in the United States to solely represent federal workers, NFFE has stood up for the rights of federal employees for the past 100 years. Thanks to NFFE's years of hard work, our federal employees have better pay, better working conditions, and better retirement benefits," Congressman Hoyer said in the statement.
Federal employees fulfill vital roles within the government, Congressman Hoyer said. NFFE has advocated for these workers across many agencies, and as the federal workforce is continuously attacked by some elected officials, Hoyer said the work of NFFE to protect the rights of workers is more important than ever.
"I know that the National Federation of Federal Employees will continue to perform their essential work over the next 100 years, and I thank them for 100 years of tireless advocacy on behalf of federal employees," Congressman Hoyer said in the statement.
The congressman's resolution was co-sponsored by Congressmen Elijah Cummings (MD-07), Dutch Ruppersberger (MD-02), John Sarbanes (MD-03), Gerry Connolly (VA-11), John Delaney (MD-06), Don Beyer (VA-08), Anthony Brown (MD-04), A. Donald McEachin (VA-04), Jamie Raskin (MD-08), and Congresswoman Eleanor Holmes Norton (DC-AL).
The National Federation of Federal Employees is a national union representing approximately 110,000 blue and white collar government workers across the US. Ratifying its constitution on Sept.17, 1917, NFFE is the oldest union representing federal employees.
NFFE locals are spread throughout the US and the world: from Florida to Alaska, Puerto Rico to Hawaii, and most everywhere in between, NFFE fights for the rights of federal employees both home and abroad. Affiliated with the International Association of Machinists and Aerospace Workers, AFL-CIO, NFFE, and IAM work together to ensure that America's civil servants get the respect they have earned.
Follow Congressman Hoyer on Facebook and Twitter.
For more information about House Democratic Whip Steny H. Hoyer, visit his Leader member page.