Navy to Relocate Triton Program to Pt. Mugu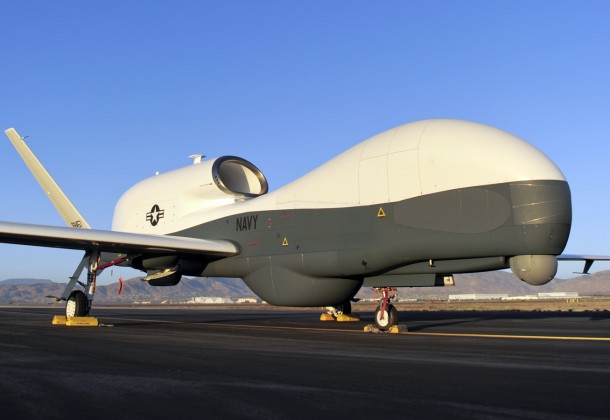 Morning Coffee is a robust blend of links to news around the Internet concerning the Naval Air Station Patuxent River economic community. The opinions expressed here do not necessarily reflect those of the Leader's owners or staff.
The Ventura County Star reports that the Navy is planning to relocate 700 jobs with its MQ-4C Triton unmanned aircraft program to Point Mugu by 2020. Download the Navy's proposal here (PDF). Strategy Page says the Navy is forming an East Coast squadron as well.
Two Senate bills aimed at stopping sequestration are not likely to get the 60 votes required to leave the chamber, Defense News reports. Government Executive says the GOP bill would still target federal pay and benefits. Sequestration is just a preview of the ugliness, Washington Technology says.
FlightGlobal reports that Embraer has won the Air Force's re-bid of the Light Air Support contract.
NAVAIR contracts: Booz Allen Hamilton, Deloitte Consulting, National Technologies Associates, Inc. and Science Applications International Corp. are included on a $17.1 million increase in the contract for management, organizational, and business improvement services, financial and business solutions, and human resources services supporting Naval Air Systems Command (NAVAIR) corporate operations and comptroller offices; and Harris Corp. gets $10.7 million for the obsolescence upgrade to the Fibre Channel Network Switch (FCNS), a component of the Advanced Mission Computer & Displays (AMC&D) system used in the F/A-18E/F, EA-18G and E-2D aircraft.
New defense secretary Chuck Hagel says "hello." But he doesn't talk too much about budget cuts, according to Time.
FCW says federal procurement contractors are still wary of talking with industry.
V-22 Osprey contractor who has coached the St. Mary's College women's volleyball team for more than nine years finally hangs up his clipboard.