Navy Focuses on Labor Relations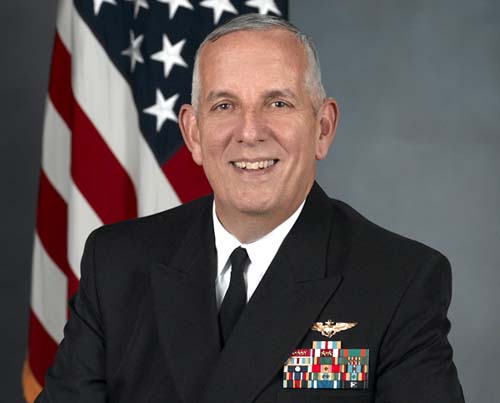 Progress in standing up local labor-management partnerships was the focus of NAVAIR's biannual National Labor Management Partnership Team meeting held Sept. 13-15 at Fleet Readiness Center at East Cherry Point, N.C.
NAVAIR Commander Vice Adm. David Architzel signed the NAVAIR Labor Management Partnership Charter June 14, launching efforts to stand up local forums at all NAVAIR activities that employ bargaining unit employees.
"The positive relationships we've built and sustained over the years have served us well and have delivered great benefit to our Navy and Marine Corps," Architzel said. "Now it's time to lean forward and take our local partnerships to the next level – by increasing collaboration, sharing best practices across the team, and rigorously tracking and reporting performance."
During the two-day meeting, NAVAIR leaders and union representatives shared pre-decisional information on the status of local agreements, including lessons learned.
According to Gary Kurtz, NAVAIR's assistant commander for Corporate Operations, participants identified several best practices to take back to their local forums and agreed to share local successes with other NAVAIR labor management teams; model and replicate best practices; and maintain an open dialogue to strengthen relationships, build trust, and quickly and effectively resolve issues.
"The decision to continue NAVAIR's LMPT even without an Executive Order was a quite a coup for NAVAIR," said Col. Blayne Spratlin, FRC executive officer. "Local LMPT involvement during the FRC East reorganization and the journey toward VPP Star Status was critical. Local forums across all NAVAIR sites can learn from each other and work together to improve the quality of work life for all NAVAIR employees."
Other topics addressed during the LMPT "face-to-face" meeting included upcoming Navy Human Resources Service delivery changes, NAVAIR's Diversity and Inclusion initiatives, and the Navy's new Shipmate to Workmate Program, which will provide job seeking assistance to approximately 3,000 Sailors soon to be separated from service.
NAVAIR has maintained active labor management partnerships at the National and local levels since they were mandated by President Bill Clinton in 1993. President George W. Bush rescinded the mandate for partnering in 2002; and in 2009, President Barack Obama again expanded the role of labor management teams with Executive Order 13522, "Creating Labor Management Forums to Improve Delivery of Government Services." The EO directs labor-management forums be established and supported at the local level.
Source: NAVAIR Headquarters