Navy Wants to Fly Drones without Chasers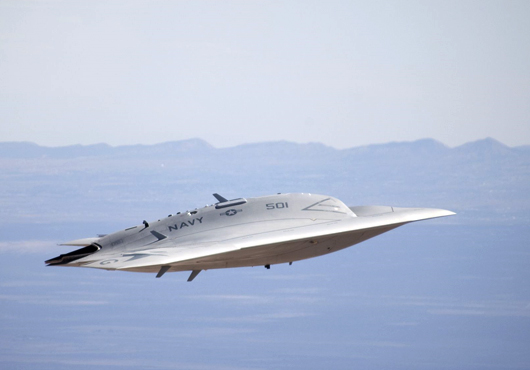 Morning Coffee is a robust blend of links to news around the Internet concerning the Pax River economic community. The opinions expressed here do not necessarily reflect those of the Leader's owners or staff.
The Navy awaits FAA approval to fly unmanned aircraft in domestic airspace without visual observers (paywall) chasing them, Inside Defense reports.
AOL Defense says the V-22 Osprey has brought a 'tsunami of change' to fighting wars in the last five years. Meanwhile, Japan sends a team to investigate the aircraft, Aviation Week reports.
The Marines are going to have to juggle purchases of the F-35B with other vehicles, AOL Defense reports. Marine pilots begin training on the aircraft in Florida, Aviation Week reports. Marine Corps Commandant Gen. Jim Amos is no longer watching the JSF program like a hawk, DoD Buzz reports.
The Heritage Foundation compares letting sequestration cuts happen to shooting a hostage. Aviation Week examines defense spending by Congressional district. Time says there is a smarter way to trim the defense budget.
Boeing gets a $19 million NAVAIR order for  low-rate production of 113 Distributed Targeting Systems for the Super Hornet.
Washington Technology says companies should not avoid bidding because of contract incumbents.