Mud Day at Annmarie Set June 25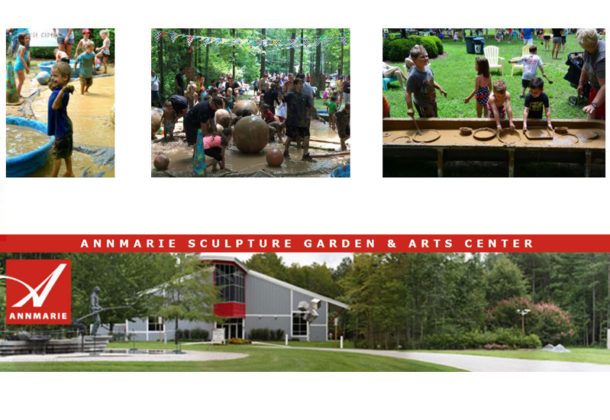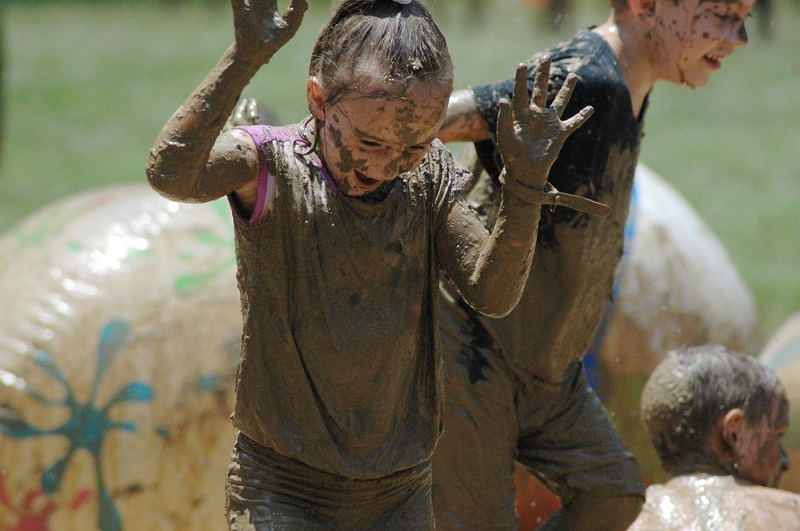 What's more fun for a kid than playing in the mud? On June 25, 2017, Annmarie Sculpture Garden and Art Center will celebrate International Mud Day with a special muddy program from noon to 4 pm. Members can attend the event for free; cost is $5 for non-members; free for kids 4 years old and younger.
International Mud Day brings together children of all ages from all over the world to do what comes naturally to kids, but is often impossible because of the cultural norm toward cleanliness, a lack of outdoor space, or even a lack of clothing that can be worn for this kind of play. In fact, there are some places in the world where the ground is sand, so kids don't get a chance to play in mud.
At Annmarie Garden, the day will include plenty of family-friendly muddy mayhem. Guests will get the chance to enjoy squishy art projects, play in a kitchen of mud, paint with mud, create a terrarium, and finally cavort in a giant mud pit.
The event will be held rain or shine (it's going to be messy, so a little rain won't make a difference). No pets will be allowed, and there is no smoking at Annmarie Garden.
Snack vendors will be at the event. Guests are encouraged to bring a picnic and lawn chairs. There will be rinse-off stations, but playing in the mud is messy business. Bring extra clothes and be ready for a muddy car ride home.
This is event is sponsored by Great Mills Trading Post, Carolyn and Gene McHugh, Evelyn and Vincent Hungerford, and Wentworth Nursery.
About Annmarie Garden
An affiliate of the Smithsonian Institution, Annmarie Garden is located in scenic Solomons, Maryland. The sculpture garden features a walking path that meanders through the forest past permanent and loaned sculpture, including more than 35 works of art on loan from the Smithsonian Institution and the National Gallery of Art. Annmarie Garden also presents a variety of award-winning special events, gallery shows, and engaging public art programs.
Annmarie Garden's Studio School offers creative classes for all ages and abilities taught by a talented faculty. Annmarie Garden is conveniently located just off Route 2-4, on Dowell Road; open 9 am to 5 pm daily; the Murray Arts Building and Gift Shop are open 10 am to 5 pm daily.
Follow Annmarie Garden Sculpture Garden and Art Center on Facebook to find out about events.
For more about Annmarie Sculpture Garden and Art Center, visit its Leader member page.