Navy Seeks Software Captains – Now!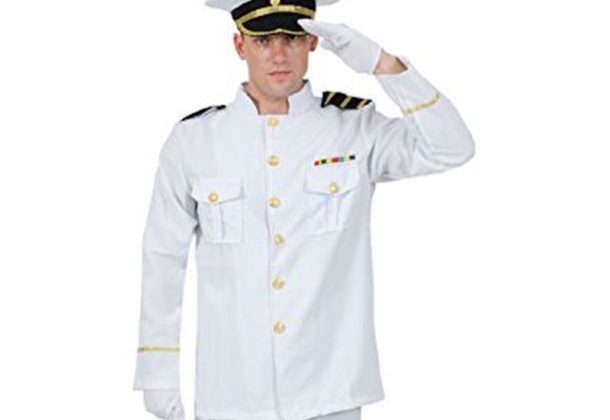 Morning Coffee is a robust blend of links to news around the internet concerning the Naval Air Station Patuxent River

economic community. The opinions expressed here do not reflect opinions of the Leader's owners or staff.
You won't be commanding a ship, but with the right "scientific or technical" skills, the Navy wants to hire you in as a captain with a six-figure salary commensurate with civilian workers, reports Navy Times. The move is to gain the Navy skillful software engineers to serve the critical role of ensuring the military's ability to fight and wage cyber war, both on offense and defense.
A new Pentagon reports finds a 10 percent increase in the reporting of sexual assaults, but a decline in incidents, according to USNI. In FY17, DoD received 6,769 reports of sexual assault, 1,585  from the Navy, up 9.3 percent from 2016; 998 from the Marine Corps, up 14.7 percent; 2,706 from the Army, up 8.4 percent, and 1,480 from the Air Force, an increase of 9.2 percent.
Breaking Defense reports the Presidential helicopter replacement cost dropped 2.4 percent, down to $5.06B, and it appears to be on schedule. But the Government Accountability Office says its audit of the VH-92A shows program schedule data is not as good as it was, so they have less confidence in the accuracy of the estimates.
Adding to VA woes, program money is running out, reports Military Times, which isn't a surprise. VA officials predicted late last year, they would run out of money in May or June.
FCW reports on key cyber provisions and recommendations in the National Defense Authorization Act focusing on expanding cyber forces, protecting critical infrastructure, and consolidating cyber responsibilities.
Lockheed wins $1.4B global F-35 sustainment contract, reports Defense News. The cost of sustaining the F-35 has been a growing concern for leaders across the Defense Department, including the Air Force's new acquisition exec.
A new inspector general reports finds the Navy's Expeditionary Fast Transport ships may be vulnerable to hackers and missing some milestones, including some related to the cyber security of the ship's systems, reports Fifth Domain. The IG's reports that the aluminum catamaran-style ship designed to quickly move troops and supplies, needs to secure the control systems aboard the vessels.
DoD is seeking battlefield drones able to deliver blood and medical products to remote locations to treat wounded troops on the spot, reports FCW.
The remains of WWII Marine Corps Sgt. David Quinn are coming home after 6 decades, reports Marine Corps Times. USMC Sgt. Quinn, who died Nov. 20, 1943, during the battle of Tarawa in the Pacific Theater of World War II, has been identified and a burial with full military honors will be held May 5 in his hometown of Temple, NH.
The LA Times reports President Donald Trump postpones decision on steel tariffs for allies and EU for another month, prolonging uncertainty started when he issued 25 percent tariffs on imported steel and 10 percent on aluminum from all but a handful of countries and the large EU trading bloc.
Drivers facing most expensive driving season since 2014, reports Yahoo Finance. The price of US crude oil has been on a mostly steady incline since last June, last week hitting $68.64, the highest since December 2014.
Top Democrats on the House Energy and Commerce Committee call on GOP leadership to hold a hearing on the proposed merger between T-Mobile and Sprint, expressing concern about the deal's potential effects on the market, reports The Hill. T-Mobile and Sprint announced Sunday a plan to merge, combining the third- and fourth-largest telecommunications companies in the US, saying a merger is the only way to remain competitive with Verizon and AT&T in the wireless market and in the race to develop 5G networks.
Contracts:
Virginia Electric and Power Co., Richmond, Virginia, is being awarded an estimated amount $770,000,000 firm-fixed-price task order N4008518F9951 under General Services Administration area wide public utility contract GS-00P-08-BSD-0560 for electric and regulated energy management services in Hampton Roads and surrounding areas in Virginia.  Work will be performed in Virginia, and is expected to be completed by May 2028.  No funds will be obligated at time of award. The contract will be primarily funded by Navy working capital funds. The contract was a sole-source procurement pursuant to Federal Acquisition Regulation 6.302-1. This acquisition was acquired under the authority of 10 US Code 2304(c)(1) and 41 US Code 253(c)(1), only one responsible source and no other supplies or services will satisfy agency requirements. The Naval Facilities Engineering Command, Mid-Atlantic, Norfolk, Virginia, is the contracting activity. 
The Arora Group Inc., Gaithersburg, Maryland (N62645-18-D-2017); Choctaw Contracting Services, Durant, Oklahoma (N62645-18-D-5018); Federal Staffing Resources LLC, Annapolis, Maryland (N62645-18-D-5019); GiaMed Resources JV LLC, Fort Lauderdale, Florida (N62645-18-D-5020); Magnificus Corp., Lanham, Maryland (N62645-18-D-5021); Matrix Providers Inc., Denver, Colorado (N62645-18-D-5022); Donald L. Mooney Enterprises, doing business as Nurses Etc. Staffing, San Antonio, Texas (N62645-18-D-5023); ReadiForce Government Solutions, San Antonio, Texas (N62645-18-D-5025); Saratoga Medical Center Inc., Fairfax, Virginia (N62645-18-D-5026); Vesa Health & Technology Inc., San Antonio, Texas (N62645-18-D-5027), are each awarded a firm-fixed-priced, indefinite-delivery/indefinite-quantity, multiple award task order contract for various medical services which include physician, allied health, advanced practice nurse, nursing, technologist, technician, and assistant.  The contracts have a five year ordering period and the maximum aggregate dollar value is $579,692,297. Work will be performed at military treatment facilities and their associated branch clinics in the Southeastern US, which include Naval Hospital Jacksonville, Florida (30 percent); Naval Medical Center Camp Lejeune, North Carolina (25 percent); Naval Hospital Pensacola, Florida (25 percent); Naval Health Clinic Corpus Christi, Texas (10 percent); Naval Hospital Beaufort, South Carolina (3 percent); Naval Health Clinic Cherry Point, North Carolina (3 percent); Naval Health Clinic Charleston, South Carolina (2 percent); Navy Medicine Operational Training Center, Pensacola, Florida (1 percent); and any associated branch clinics (1 percent). Each company will receive at least one lot and work performed under these contracts is expected to be completed by July 31, 2023. Funding is predominantly from the Defense Health program; however, other funding initiatives such as psychological health/traumatic brain injury, overseas contingency operations and wounded, ill, and injured may be used, but amounts are unknown at this time. Initial task orders using fiscal 2018 Defense Health program funds totaling $3,667,808; and fiscal 2019 Defense Health program funds totaling $6,858,068 will be awarded and fiscal 2018 funds expire at the end of the current fiscal year. These contracts were competitively procured as a 100 percent small business set-aside via the Federal Business Opportunities website; 53 offers were received. The Naval Medical Logistics Command, Fort Detrick, Maryland, is the contracting activity.
AAI Corp., Hunt Valley, Maryland, was awarded a maximum $120,000,000, one-year, indefinite-delivery/indefinite-quantity contract for continuation of mid-endurance unmanned aircraft systems (MEUAS II-B) intelligence, surveillance, and reconnaissance (ISR) services.  AAI Corp. was previously awarded a non-competitive, single award indefinite-delivery/indefinite-quantity for MEUAS II-B ISR services in 2016 (H92222-16-D-0032). The continuation was awarded as a sole-source contract, which provides worldwide support until all operational sites have transitioned to the multiple-award contracts of MEUAS III (H92222-17-D-0010, H92222-17-D-0011 and H92222-17-D-0019). The scheduled contract end date is June 2018. A justification and approval was signed on March 12 (16-880-02) and allows task orders to be issued for up to 12 months. This award action includes both firm-fixed-price and cost reimbursable line items. Fiscal 2018 operations and maintenance funds in the amount of $15,000,000 are being obligated at time of award. US Special Operations Command, Tampa, Florida, is the contracting activity (H92222-16-D-0032).