Morning Coffee: DoD Specifies Sequestration Cuts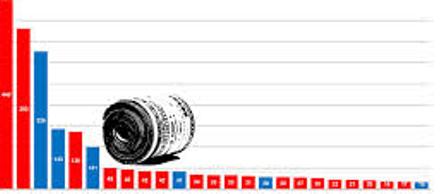 Morning Coffee is a robust blend of links to news around the internet concerning the Naval Air Station Patuxent River economic community. The opinions expressed here do not necessarily reflect those of the Leader's owners or staff.

The Pentagon specified which cuts to military forces, modernization and readiness will be required of defense budgets at sequester-levels beyondFY15, according to the DoD website. Sequester driven budgets will continue personnel reductions across the military. Among hardware cuts are 17  F-35 JSFs and six fewer P-8As. The Navy would mothball six destroyers, retire an aircraft carrier and its associated air wing, and  buy eiht fewer ships in the years beyond fiscal 2016. The report concludes, "As Secretary Hagel has said, under sequester-level budgets, we would be gambling that our military will not be required to respond to multiple major contingencies at the same time."
Defense News adds to the grim budget news by reporting that despite deep across-the-board cuts scheduled over the next decade, the US federal deficit is projected to again hit $1 trillion in just eight years. The nonpartisan Congressional Budget Office (CBO) released a report Monday that forecasts deficit declines for a few years and then a climb by 2022 to, in Defense News' words, "levels that set off the political right and triggered the deficit-reduction era fueled by the tea party movement." The CBO report concludes that annual budget shortfalls will be driven by an aging population, rising healthcare costs, an expansion of federal subsidies for health insurance, and growing interest payments on federal debt."
The loud jet noise you may have heard last night could be repeated tonight as noise-generating night-time testing events continue in the skies above communities surrounding NAS Patuxent River, reports The Bay Net. The test flights are scheduled for Wednesday, April 16 and Thursday, April 17 between 11 pm and 3 am and will allow Pax River pilots to train for realistic night flight scenarios.
A survey conducted by the Washington Post is asking federal employees to provide opinions on the government's preferential hiring policy for veterans. Currently, federal agencies hire new employees based partly on a points system that awards extra points to job applicants who are former US military personnel. One survey respondent said the guidelines are "more than frustrating" and "a real road block to those of us who did not serve."
Politico provides a first hand account of an honorably discharged Navy Gulf War veteran deported to Jamaica in 2010. Howard Dean Bailey was a homeowner, family man and had started a business when Immigration and Customs Enforcement agents knocked on his door. Mr. Bailey had entered the country legally and completed an application for US citizenship in 2005.
The Lockheed Martin F-35 Lightning II fleet marked a major milestone by recently surpassing 15,000 flight hours, according to MarketWatch. A Lockheed executive commented, "Flying 15,000 hours itself demonstrates that the program is maturing, but what I think is even more impressive is the fact that operational F-35s accounted for more than half of those flight hours."
Tricare plans to reinstate thousands of beneficiaries who lost eligibility for Tricare Prime last October, according to the Military Times. The fiscal 2014 National Defense Authorization Act requires the DoD to give affected beneficiaries a one-time option to continue in Tricare Prime. Tricare plans to send letters starting April 28 to those eligible to re-enroll and beneficiaries will have until June 30 to make their decision.
The Pentagon is looking at options to not break a multiyear helicopter contract with Sikorsky and Lockheed Martin that includes about 90 aircraft, reports Defense News. The Navy had planned to purchase 29 MH-60R submarine-hunting Seahawk helicopters in 2016, but the DoD's 2015 budget proposal contains no purchases of the aircraft in that year.