Military Supply-Chain Faces 300 Weak Links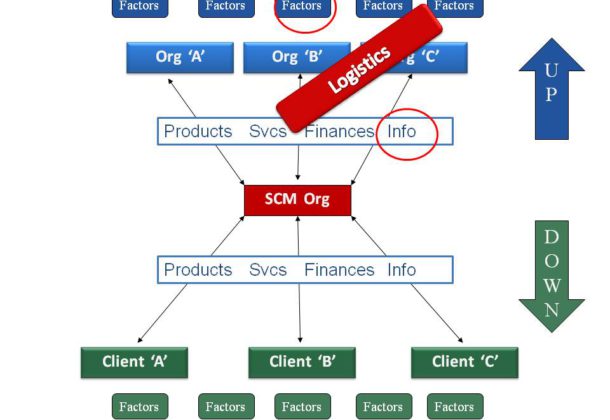 Morning Coffee is a robust blend of links to news around the internet concerning the Naval Air Station Patuxent River 

economic community. The opinions expressed here do not reflect opinions of the Leader's owners or staff.
DoD predicts addressing a third of roughly 300 vulnerabilities across its supply chain within one year, reports Defense News. An assessment of the defense-industrial base, ordered by President Donald Trump, found the weak spots are a mix of sole-source suppliers who could disappear from the market; suppliers that have already decided to leave the defense market; and suppliers that are foreign-owned and could potentially pull the plug in a critical situation.
With the votes already counted, here is what Military Times predicts based on what control of the House and Senate mean to the  national security debate and the fiscal 2020 defense budget.
Generals, admirals, and government procurement officers continue to retire into lucrative positions with defense firms, reports The Washington Post. A Project on Government Oversight report found major US defense contractors have hired hundreds of former high-level government officials in recent years, including at least 50 since Donald Trump became president.
In a newly released guidance, the FAA tightens drone restrictions near high-security Navy submarine bases, reports Military.com, "to address concerns about potentially malicious drone operations over certain high-priority maritime operations."
The Pentagon faced questions this week about choosing active-duty forces instead of National Guard units to deploy to the  US border, reports Military Times. Clarifying an initial statement that active-duty forces were requested, another statement said the Pentagon made the decision based on "the right units with the right capabilities." National Guard forces require deployment approval from state governors. Earlier this year when Trump requested military support at the border, about half the authorized National Guard units deployed, and several governors refused.
US-Korea mid-level exercises are underway, reports Military Times. Trump's call to suspend exercises did not impact unit-level training.  "They've never stopped," said Pentagon spokesman Army Col. Robert Manning.
USNI News Fleet and Marine Tracker: Nov. 5, 2018.
USNI News has video as a Russian Su-27 intercepts US EP-3 in an "unsafe" maneuver over the Black Sea.
Green Berets punish two-star general for deadly Niger ambush that killed four US soldiers, reports Army Times. The punished troops include Air Force Maj. Gen. Marcus Hicks, who was the commander of all special operations troops in Africa, and two members of the 11-man Army Green Beret team that was ambushed. Three others in the team's chain of command also were reprimanded.
NASA renovates its Bermuda Tracking Station, reports PRNewswire.com. The site, refurbished as part of a $5.3 million renovation and outfitting project, supports tracking, telemetry, command, and control of launches from NASA's Wallops Flight Facility on Wallops Island, Virginia, and Cape Canaveral Air Force Station in Florida.
A self-reliant Iraqi military may take "years, if not decades" and could require a generation to reform, reports Military Times.
Contracts:
Direct Energy Business LLC, Iselin, New Jersey, has been awarded a $44,276,459 firm-fixed-price, requirements contract to supply and deliver retail electricity and ancillary/incidental services. This was a competitive acquisition with 11 offers received. This is a 36-month contract with no option periods. Locations of performance are Maryland, Washington, District of Columbia, and New Jersey, with a Dec. 31, 2021, performance completion date. Using military service is Navy. Type of appropriation is fiscal 2019 through 2022 Navy working capital funds. The contracting activity is the Defense Logistics Agency Energy, Fort Belvoir, Virginia (SPE60419D8001).
M.C. Dean Inc., Tysons Corner, Virginia (W912GB-19-D-0002); and PAE Professional Services LLC, Falls Church, Virginia (W912GB-19-D-0001), will compete for each order of the $49,900,000 firm-fixed-price contract for construction surveillance services. Bids were solicited via the internet with six received. Work locations and funding will be determined with each order, with an estimated completion date of Nov. 2, 2024. US Army Corps of Engineers, Wiesbaden, Germany, is the contracting activity.
CACI Enterprise Solutions Inc., Chantilly, Virginia, was awarded a $26,241,210 firm-fixed-price, cost-plus-fixed-fee task order contract for integrated business systems support services. Information technology services in this contract will assist Military Sealift Command's (MSC) business systems and ashore operations branch manage, operate, and maintain the command's business systems, as well as interfaces with the Navy enterprise defense business systems. Additionally, this contract will allow MSC to integrate all of its business systems into a single, integrated business system to meet emergent and newly mandated requirements specifically, federal compliance mandates such as financial improvement and audit readiness, growing cybersecurity concerns, cloud migration, and interoperability and integration with Navy and federal programs of records. This integrated system is a new requirement, necessitating a single support contract to achieve interoperability, maintain and sustain fleet operations, and effect a total cost of ownership model. This contract includes one 12-month base period and four 12-month options which, if exercised, would bring the cumulative value of this contract to $125,367,596. Work will be performed in Norfolk, Virginia, and is expected to be completed Dec. 31, 2019. If options are exercised, work will continue through Dec. 31, 2023. Fiscal 2019 working capital funds (Navy and Transportation Command) in the amount of $19,718,408 will be obligated at the time of award. Funds will not expire at the end of the current fiscal year. This contract was competitively procured, with proposals solicited via the National Institutes of Health Information Technology Acquisition and Assessment Center's CIO-SP3 website, with four offers received. The Navy's Military Sealift Command, Norfolk, Virginia, is the contracting activity (N3220519F1044). (Awarded Nov. 5, 2018)