MedStar St. Mary's Seeks HEZ Board Members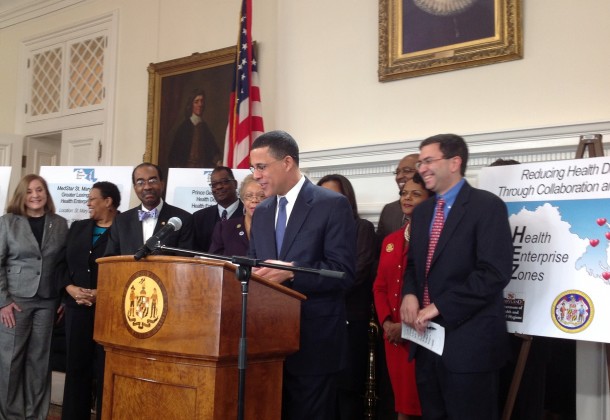 Posted by
Medstar St. Mary's Hospital
Pax III
 MedStar St. Mary's Hospital is seeking residents of the Lexington Park, Great Mills and Park Hall areas who have an interest in bringing healthcare services to their community. Specifically, the hospital is looking for individuals to serve on the Greater Lexington Park Health Enterprise Zone Advisory Board.
Earlier this year, Lt. Gov. Anthony G. Brown announced the State's first Health Enterprise Zones (HEZ) in five locations throughout Maryland, including greater Lexington Park. With the designation comes a range of incentives, benefits and grant funding to address the primary care provider shortage and identified health disparities.
The purpose of the HEZ program is three-fold: (1) Reduce health disparities among racial and ethnic minority populations and among geographic areas; (2) Improve health care access and health outcomes in underserved communities; and (3) Reduce health care costs and unnecessary hospital admissions and re-admissions.
The Greater Lexington Park HEZ consortium partners through wide ranging programming — will target asthma, diabetes, high blood pressure, chronic obstructive pulmonary disease, congestive heart failure, and behavioral health conditions.
Specific plans include:
Community health workers will serve as a grassroots team to promote good health to their neighbors and provide information and referrals to help people access quality health care.
A 10-person bus will run on a regular loop centered on the Great Mills Road corridor, with stops in residential areas, pharmacies, gyms, parks, grocery stores and the health center.
Language Line, a dual headset phone translation system, will be offered to doctor and dentist offices, pharmacies and the health center to improve communication with diverse populations.
An integrated community health center is scheduled for fall 2014. The center will offer primary care and behavioral health services to all residents and will accept all insurance providers.
If you live in the greater Lexington Park area and would like to be a part of this exciting venture, or would like to nominate a citizen to the board, contact Lori Werrell, director, MedStar St. Mary's Health Connections at 301-475-6195 or [email protected] by June 15.
About MedStar St. Mary's Hospital
MedStar St. Mary's Hospital is a full-service hospital, delivering state-of-the-art emergency, acute inpatient and outpatient care in Leonardtown, Md.  Nestled in a waterside community, MedStar St. Mary's provides advanced technology with a dedication to excellence in all services provided. A five time recipient of the prestigious Delmarva Medicare Excellence Award, our staff is committed to providing quality and compassionate medical care for all patients by coupling innovation with our outstanding team of Medical Staff members, associates and volunteers. Visit us at www.medstarstmarys.org.