MedStar Opens Resident, Physician Housing Complex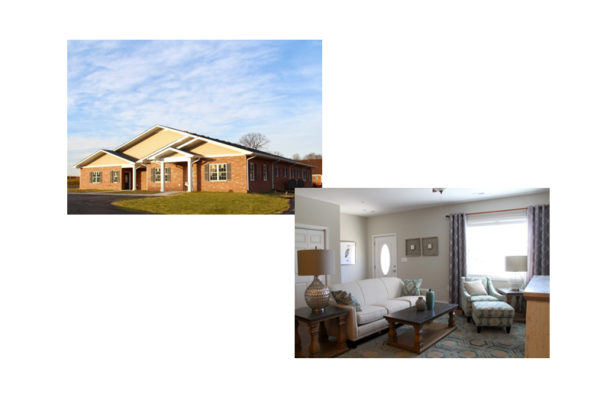 When doctors are doing four-week clinical rotations, they work long hours and are often coming from far away and need a place to stay. MedStar St. Mary's Hospital in Leonardtown has opened a housing complex for these new residents and visiting physicians.
The hospital cut the ribbon on the complex March 27, 2017. The complex is an amenity that the hospital can offer to continue to attract some of the country's best physicians.
"These housing units will help ease the temporary transition for medical residents and visiting health care professionals and their families as they put in long hours treating our patients," said Dr. Stephen Michaels, chief operating officer and chief medical officer at MedStar St. Mary's Hospital. "One of the ways we can continue to grow our physicians for the community is by offering them comfortable living arrangements during their visit that helps them experience the beauty and charm of our county and the people who live here."
The four-week clinical rotation is part of the physicians' residency through MedStar Washington Hospital Center's program in Washington, DC. The housing complex keeps the physicians from having to commute and add extra hours to their work days.
"Seeing how other practices work and the overall experience at MedStar St. Mary's has been very educational for our residents, and housing is necessary so they are not commuting for hours each day," said Dr. Brian Cuneo, primary care track program director for MedStar Washington Hospital Center's Internal Medicine Residency Program.
The single-story housing complex is located steps away from MedStar St. Mary's Hospital, on the corner of Moakley Street and Doctor's Crossing Road in Leonardtown. It includes two sets of one- and two-bedroom units. Guests can enjoy the luxuries of home in all four fully furnished units stylishly decorated by Lola Belle in Leonardtown.
The project has been managed by CBRE Group Inc. and constructed by CMI of Charlotte Hall. It began last spring and was completed in just less than a year. "We are very grateful for support from the town of Leonardtown, particularly for helping us through the planning and permitting stages," said Ric Braam, vice president of finance for MedStar St. Mary's Hospital, "and for all of our community partners in helping to make it a reality."
For more information and one-click access to a full list of resources available at MedStar St. Mary's Hospital, visit its Leader Page.