MedStar Observes Domestic Violence Month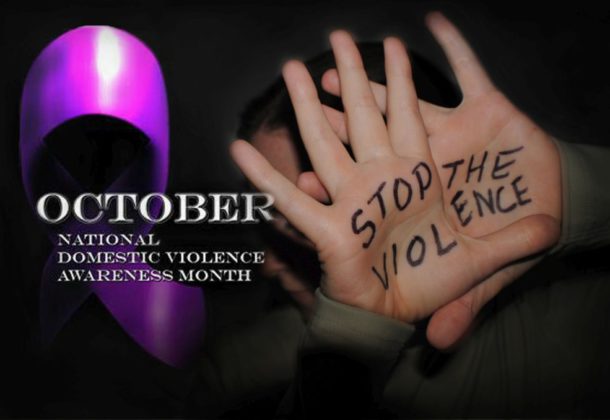 Domestic violence is an alarming battle that is often fought behind closed doors. From July 2016 to June 2017, Maryland had 46 domestic abuse-related deaths, according to the Maryland Network Against Domestic Violence.  October is Domestic Violence Awareness Month, and MedStar St. Mary's is taking part in the observations of this important month.
One in four women and one in seven men have reported being a victim of severe physical violence by an intimate partner, according to the Centers for Disease Control. And 30 to 60 percent of perpetrators of this type of abuse also abused the children in their households, according to the CDC.
"There is no community that goes untouched by domestic violence," said Dr. Stephen Michaels, chief operating officer and chief medical officer of MedStar St. Mary's Hospital in Leonardtown. "During … October, we would like to remind our community that domestic violence can leave permanent physical and emotional scars for its victims, and the issue continues to be a priority for our hospital."
MedStar St. Mary's Hospital started an abuse program in 2013. The program was created to educate and train hospital associates to identify victims and refer them to collaborating agencies. MedStar St. Mary's Hospital is one of just 10 hospitals in the state that has a domestic violence assessment program.
"In order to evolve our program," said Dr. Michaels, "we will be creating a domestic violence workgroup as part of our Patient & Family Advisory Council for Quality & Safety."
The Patient and Family Advisory Council for Quality and Safety (PFACQS) includes patients, family members and/or friends of patients, and community leaders, plus health care professionals who collaborate to improve patient care and the patient experience. Community partners directly involved in efforts to reduce domestic violence have been invited to participate in the workgroup. Call 301-475-6008 for more information on this group and how to participate.
"We look forward to working with our community partners to strengthen our efforts to support victims while reducing the incidence of domestic violence in our community," said Dr. Michaels. "Our goal is always to ensure the health and safety of our patients, and do whatever we can to ensure our community is free of violence."
Visit MedStar's website for more information on domestic violence.
For more information and one-click access to a full list of resources available at MedStar St. Mary's Hospital, visit their Leader Page.