McConnell Suggests Garland for FBI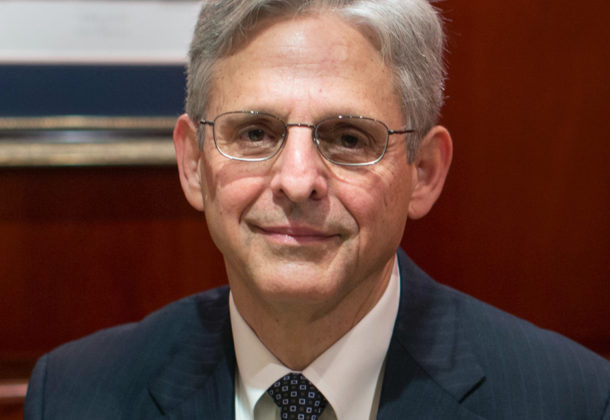 Morning Coffee is a robust blend of links to news around the Internet concerning the Naval Air Station Patuxent River

economic community. The opinions expressed here do not reflect opinions of the Leader's owners or staff.
Senate Majority Leader Mitch McConnell (R-KY) says President Donald Trump should choose an "apolitical" FBI director, reports Bloomberg, suggesting Trump choose former Supreme Court nominee Merrick Garland. Turned away by the Senate's refusal to hold hearings on his nomination last year for a Supreme Court post, Reuters reports Garland is not interested in the post.
A little-known term coined by the Obama administration, "areas of active hostilities," conveys vast authority over how and where US warfighters can operate, reports US News & World Report, has taken on urgent relevance in the Pentagon after President Trump gave military commanders greater authority to, as an example, act faster when an unexpected opportunity to attack a high-value target presents itself.
Special Operations Command is looking to nutritional supplements and performance-enhancing drugs to create super-soldiers through pushing the limits of human performance, reports Defense News.
Voice Of America reports the Trump administration has approached Callista Gingrich, wife of former House Speaker Newt Gingrich, to be the next US ambassador to the Vatican.
Another year of big premium increases and dwindling choice faces many who buy their own health insurance, reports The Virginian-Pilot. Uncertainty is adding to premium increases, according to the American Academy of Actuaries.
Following the Marine Corps' lead, the Navy has a new policy to separate from service sailors found guilty of sharing "intimate images."  The policy is an update to a regulation created last month that made non-consensual nude photo-sharing a prosecutable violation, reports Military.com.
The F-35 pilots can find, kill, or evade the enemy, but the crucial intelligence data files aren't being developed or updated quickly enough, reports Breaking Defense.
Cajoling, threatening, and punishing, the Department of Homeland Security has cut the number of countries that refuse to take back immigrants from 20 to 12, notching an early immigration success for President Trump, reports The Washington Times.
UPI reports DHS renewed this week a bulletin warning of the "most serious" environment for homegrown terror threats since the 9/11 attacks.
USNI News has video of the US Navy Amphibious Ready Group.
Contracts:
Raytheon Co., Baltimore, Maryland, has been awarded a $49,000,000 ceiling contract for T-38A/B and A-10 Automatic Dependent Surveillance – Broadcast. Contractor will provide means for compliance with the Federal Aviation Administration Automatic Dependent Surveillance – Broadcast mandate. Work will be performed at Baltimore, Maryland; Largo, Florida; and Indianapolis, Indiana, and is expected to be complete by May 16, 2023. This award is the result of a sole-source acquisition and offers were solicited and offers were received. Fiscal 2017 research, development, test, and evaluation funds in the amount of $1,500,000 are being obligated at the time of award. Air Force Life Cycle Management Center, Hill Air Force Base, Utah, is the contracting activity.
Huntington Ingalls Inc., Pascagoula, Mississippi, is being awarded a $10,182,617 cost-plus-award-fee modification to previously awarded contract (N00024-12-C-2312) to exercise options for DDG 51 class follow yard services. The follow yard services contract provides liaison and technical support; engineering, design, and configuration management; systems engineering team; turnkey; and crew indoctrination and orientation. Work will be performed in Pascagoula, Mississippi (97 percent); Washington, District of Columbia (2 percent); and Bath, Maine (1 percent), and is expected to be completed by October 2017. Fiscal 2012, 2013 and 2015 shipbuilding and conversion (Navy) funding in the amount of $9,618,956 will be obligated at time of award and will not expire at the end of the current fiscal year. The Naval Sea Systems Command, Washington, District of Columbia, is the contracting activity.