Marine F/A-18 Hornet Crashes at NAS Fallon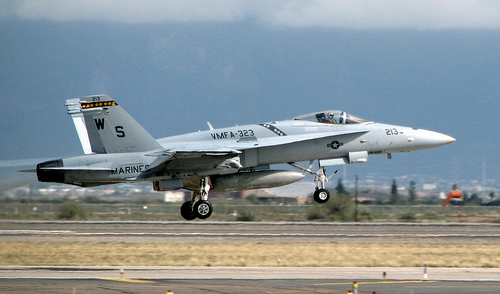 Morning Coffee is a robust blend of links to news around the Internet concerning the Pax River economic community. The opinions expressed here do not necessarily reflect those of the Leader's owners or staff.
A Marine Corps F/A-18C Hornet fighter aircraft crashed near Naval Air Station Fallon Saturday, but the pilot survived.
The unmanned aircraft industry is coming to accept that the introduction of UAVs into civilian airspace will be a gradual process, AIN Online reports.
Boeing is wary of DoD in-sourcing (paywall) as budgets flatten, according to Inside Defense. Time updates its sequestration countdown – four months to go. Washinton Technology suggests tools for surviving sequestration.
NAVAIR contracts: Boeing gets a $244.8 million advance acquisition contract to procure long-lead materials in support of the manufacture and delivery of the first lot of P-8A Poseidons, and Raytheon gets $13.5 million to update AIM-9X missile software.
NWA Online examines the battle over military biofuels (paywall).
Obama signs an executive order to improve mental health care for troops, The Hill reports.
Aviation Week says hypersonic weapons will bolster American airspace domination even as its stealth advantage erodes.