March '18 Report: Job Growth Slows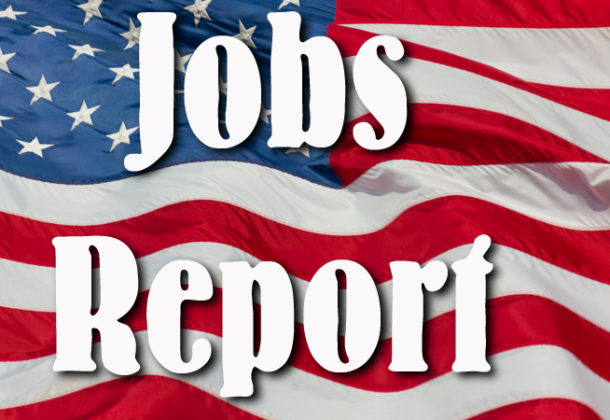 The US Bureau of Labor Statistics reported continued job growth through March 2018, though the addition of new jobs is occurring too slowly, says Democratic Whip Steny H. Hoyer.
"While our economy continues to add jobs, albeit more slowly, it's critical that we remember what economic prosperity really means," Congressman Hoyer (D-Md., 5th) said in a statement. "The unemployment rate means little to someone unable to keep all the bills paid while saving for a child's education and for a secure retirement. Full employment must include more sustained wage growth so that workers in our economy can pursue good careers that bring a secure place in a strong middle class."
Total nonfarm payroll employment edged up by 103,000 in March, and the unemployment rate was unchanged at 4.1 percent.
"I've been spending the past few days meeting with Americans in the Upper Midwest, hearing from workers, college students, business owners, and local government leaders on the front lines of our changing economy as part of House Democrats' Make It In America Listening Tour. In the seven states the listening tour has visited across America's Heartland, I've heard the same message: Americans want a Congress that concentrates on raising wages, investing in infrastructure, making it easier for entrepreneurs to launch new businesses and create jobs, and helping more of our people learn the in-demand skills needed to succeed in the twenty-first century economy. House Democrats are going to keep listening to Americans as this tour continues and prepare an economic agenda that incorporates their feedback and addresses their concerns," Mr. Hoyer said.
In March, health care added 22,000 jobs, about in line with its average monthly gain over the prior 12 months. Employment continued to trend up over the month in
ambulatory health care services and hospitals.
Employment in mining increased by 9,000 in March, with gains occurring in support activities for mining and in oil and gas extraction. Mining employment has risen by 78,000 since a recent low in October 2016.
Employment in professional and business services continued to trend up in March and has risen by 502,000 over the year.
To view the March 2018 report, click here.
Follow Congressman Hoyer on Facebook and Twitter.
For more information about House Democratic Whip Steny H. Hoyer, visit his Leader Page.