Many Pentagon Top Jobs Still Unfilled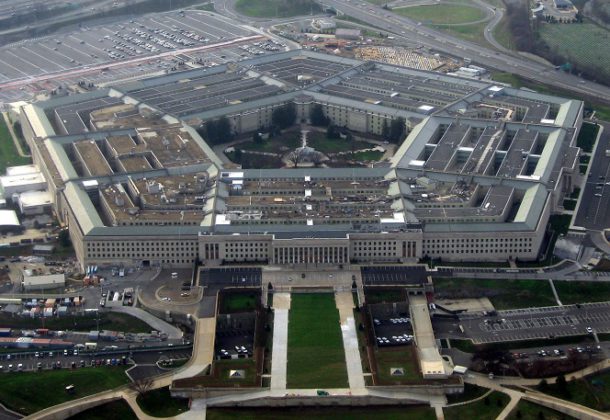 Morning Coffee is a robust blend of links to news around the Internet concerning the Naval Air Station Patuxent River

economic community. The opinions expressed here do not reflect opinions of the Leader's owners or staff.
Four months into his presidency, Donald Trump has filled only five of the 53 top jobs at the Pentagon, the slowest pace for nominations in more than half a century, reports McClatchy.com. Several high-profile picks have withdrawn because of business entanglements and the vetting process has prevented many from placement in positions.
President Trump officially nominated former Army ranger Ryan McCarthy as under secretary of the Army, putting him in line for the service's second ranking post and a possible temporary promotion to the top job, reports Military Times. McCarthy was a staffer for former DefSec Bob Gates and now works as a vice president at Lockheed Martin.
In a tweet Wednesday morning, President Trump said he has chosen Christopher Wray to head the FBI, Huffington Post reports. Wray worked in the Justice Department during President George W. Bush's administration.
The top US diplomat in China has quit over President Trump's climate policy, reports Reuters.
Last month, President Trump visited Saudi Arabia and his administration announced that he had concluded a $110 billion arms deal with the Saudis. The only problem is that there is no deal, just "intended sales," started in the Obama administration, the Brookings Institution reports.
Federal agents are investigating a Virginia company to determine if it manufactured equipment in a foreign country and then sold it to the Department of Defense as if it was made in the US, reports Defense News. The Virginian-Pilot reported the allegations against London Bridge Trading would violate the Berry Amendment. Passed in 1941, the federal law requires the DoD buy food and clothing that is entirely of US origin.
Military documents show pilot error caused the 2015 crash of an Army Black Hawk helicopter in Colorado that injured four crew members and destroyed the aircraft, reports Army Times. The pilot over-estimated his ability and lost situational awareness, a military term for a wide-ranging perception of conditions. The investigation ruled out misconduct and negligence.
Amid rising tensions with North Korea, the Los Angeles-class attack submarine USS Cheyenne made a port call Tuesday in the South Korean city of Busan, Navy Times reports. The US Navy said the port call was part of the scheduled deployment to the western Pacific. The Stars and Stripes reports South Korea's new liberal president has demanded an investigation into why he wasn't told about the arrival of several additional launchers for a contentious US missile defense system meant to cope with North Korea's nuclear threats.
The US Coast Guard cutter Valiant crew returned home Tuesday after a successful 63-day patrol. The crew seized approximately $147 million worth of cocaine, assisted in removing an additional $170 million of contraband, and apprehended 10 suspected drug traffickers. The Valiant crew seized five vessels loaded with nearly five tons of cocaine. The crew also helped in the transfer ashore of an additional six tons of cocaine interdicted by other cutters on patrol in the heavily trafficked drug transit zone, reports news4jax.com.
Politico reports Republican leaders want resolution to the tumultuous Obamacare repeal debate by the Fourth of July recess, to ensure that the whole year isn't consumed by health care and that the GOP leaves room to consider tax reform. It's a gut-check situation for Republicans, who are about to be confronted with tough choices that may result in millions fewer people with insurance coverage as a condition for cutting taxes and lowering some people's premiums.
NASA is all set to launch the world's smallest and the lightest satellite from its facility in Wallops Island on June 21, 2017. KalamSat has been developed by an 18-year-old Indian boy, Rifath Sharook. His project got selected through a competition called Cubes in Space which is jointly sponsored by NASA and iDoodle Learning and is aimed to take innovative projects by school children into space, reports inuth.com.
NAVAIR commander VADM Paul Grosklags spoke at the recent Veteran and Wounded Warrior Hiring and Support Summit. "There's a huge, untapped talent pool here, and we need to take advantage of it," VADM Grosklags said. "Folks are not just looking for a job. They're looking for a career. They are tough. They have grit, and they're exactly the folks I want in my workforce." The summit is part of an ongoing Navy commitment to wounded, ill, or injured service members, according to a NAVAIR news release.
Contracts:
AAI Corp., Hunt Valley, Maryland, is being awarded a multiple award, indefinite-delivery/indefinite-quantity contract with a $475,000,000 maximum combined order ceiling for Mid-Endurance Unmanned Aircraft Systems intelligence, surveillance, and reconnaissance services at multiple locations worldwide. This multiple award contract supports competition at the task order level. This award action includes both firm-fixed-price and cost-reimbursable line items.  he contract includes a 54-month period of performance, with four 12-month ordering periods followed by one six-month ordering period. The estimated completion date is not to exceed June 2022. Fiscal 2017 operations and maintenance funds in the amount of $150,000 are being obligated at the time of the award. US Special Operations Command, Tampa, Florida, is the contracting activity (H92222-17-D-0019).