Local Sailing Team Wins JV Championship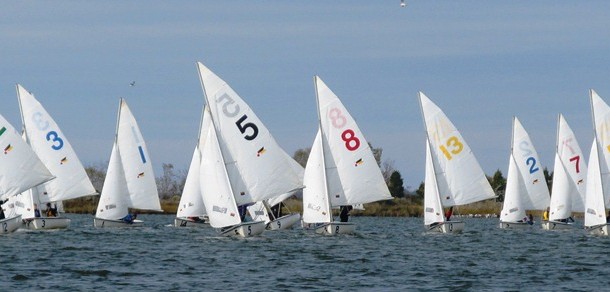 By Stovy Brown
Southern Maryland Sailing Foundation
Sailors representing the Churchville Christian School, a home school with many Southern Maryland students, won the Central League Fall Junior Varsity Championship hosted by the Sailing Center Chesapeake at Tall Timbers Marina on Sunday, November 4.
Joshua Morrison and Phillip Wieser captained the Churchville Christian entries in A Division and B Division respectively.  Joshua Morrision won his division with the best record of the day with five first place finishes and one second.  Phillip Wieser came in second in his division with a record of 9-3-1-2-3-4.  The overall total for the team was 29 points.
Archbishop Spalding School and Indian Creek School, both from Anne Arundel County, tied for second with 70 points with Spalding getting the nod on the tie-breaking rule by having more second place finishes, they each having one first place finish.
Seventeen schools from the Central League participated in the event.  The Central League comprises thirty schools with sailing teams in the Baltimore, Washington, Annapolis, Eastern Shore, and Southern Maryland regions.
The weather was ideal for fall sailing with a 5 to 10 mile per hour breeze out of the north and plenty of sunshine on a 50-degree day.  The schools competed in six races in each division sailed on Herring Creek just off the Tall Timbers Marina located in western St. Mary's County.
The Sailing Center Chesapeake, an operational division of the Southern Maryland Sailing Foundation, hosts high school sailing for five schools in our area:  Leonardtown, Great Mills, Churchville Christian, St. Mary's Ryken, and Patuxent.  The Foundation has been supporting youth sailing since 1999.