Local Firms Get on Board the SeaPort-e Juggernaut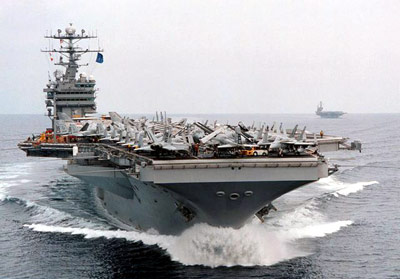 Morning Coffee is a robust blend of links to news around the Internet concerning the Pax River economic community. The opinions expressed here do not necessarily reflect those of the Leader's owners or staff.
NAVAIR Contracts: Shadowens Services Inc. of Lexington Park, National Professional Exchange Inc. of Hollywood, and Assisted Management Solutions of Leonardtown get on board the Navy's massive $5.3 billion SeaPort Enhanced (SeaPort-e) acquisition program. In other contracts, Raytheon gets $45.9 million more for the procurement of 123 Tomahawk Block IV Composite Capsule Launching Systems; and General Electric Co., gets $13.1 million more for engineering and logistics services in support of the F/A-18E/F aircraft F414-GE-400 engine.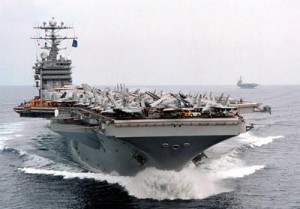 Budget cutters are taking aim at DoD's civilian workforce, Politico reports. The weapons industry is growing more hopeful that Congress will undo sequestration cuts, Aviation Week reports. AOL Defense says we spend too much on the defense budget. The Hill reports that the House will vote on the Defense Appropriations Bill next week.
AOL Defense says the Navy's F/A-XX project may actually be aimed at buying more Joint Strike Fighters.
Avionics Intelligence reports that the Navy is one step closer to landing a UAV on an aircraft carrier.
Time says that fighting over the development of biofuels is foolish.
Lockheed flies a small UAV for 48 hours using laser power, Aviation Week reports.