Let U-Md. Help You Meet Your R&D Goals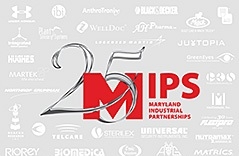 Posted by
The Patuxent Partnership
Pax III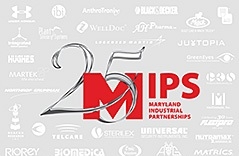 Leveraging the research base of the University System of Maryland can turn a small firm into a leading contender. The Patuxent Partnership is hosting a free briefing to help you access this resource.
The briefing opens at 11 am, the program runs 11:15 am – 12:30 pm Feb. 6, 2014, at the Wyle Building, 1 North Conference Room, Exploration Drive, Lexington Park, Md.
Seating is limited. Advance registration is required to guarantee your seat.
The briefing focuses on the Maryland Industrial Partnerships program, which promotes development and commercialization of products and processes through industry/university research partnerships. MIPS Director Joe Naft will conduct the briefing and discuss Maryland Technology Enterprise Institute's (Mtech) Maryland Industrial Partnerships (MIPS) & I-Corps.
MIPS  provides matching funds to help Maryland companies pay for the university research.  Projects are initiated by the companies to meet their own research and development goals.
Through MIPS, Maryland firms have the opportunity to leverage their research and development funds and gain access to the creative talents and extensive research base of the University System of Maryland.  MIPS matching funds are awarded on a competitive basis for projects based on proposals submitted jointly by Maryland companies and researchers from any of the 13 University System institutions.
For more information and to register go to www.paxpartnership.org.