Leonardtown Flea Market Sept. 20-21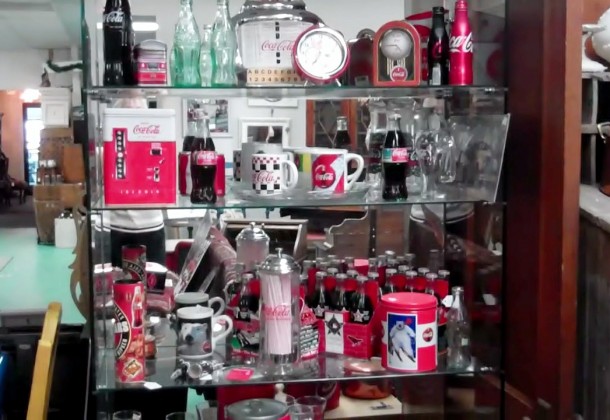 Posted for
Maryland Antique Center
It's the last summertime flea market at Maryland Antique Center,  SEPTEMBER 20-21.
For the full weekend, the Maryland Antique Center opens its large grounds and a flea market arrives upon the banks of McIntosh Creek across from the Port of Leonardtown Winery. The center is located at 26005 Point Lookout Rd Leonardtown, Maryland 20650.
The flea market accentuates an under-roof collection of 30 permanent vendors with an inventory that changes daily at Maryland Antique Center, open 10- 5.
The Flea Market opens in spring and runs though autumn every third weekend. Then vendors fill the perimeter of the tree-lined  parking lot of the Maryland Antique Center for a two-day Flea Market just the other side of McIntosh Creek from the picturesque Port of Leonardtown Winery on MD Rt. 5 and MD Rt. 243.
The Maryland Antique Center Flea Market starts at 8 am both Saturday  and Sunday Sept. 20 and 21. The first fall Flea Market will be October 18th-19th. If you are interested in setting up a space call the store at (301) 690-2074.  The price is only $20 for a space for one day with a discount of $30 for a two-day space rental. (Vendors need to be there by 7 am.)
The Maryland Antique Center is also considering an afternoon/evening flea market on First Friday, the monthly evening celebration of Leonardtown, Maryland. First Friday will be Oct. 3.  Theresa is asking for feedback on the idea of Maryland Antique Center holding a market on Oct.  3rd, from 3 to 9 pm. To let her know what you think visit the Maryland Antique Center Facebook page.
Here are some of the newest additions at the Maryland Antique Center: