Lenny Gold Wins Training Award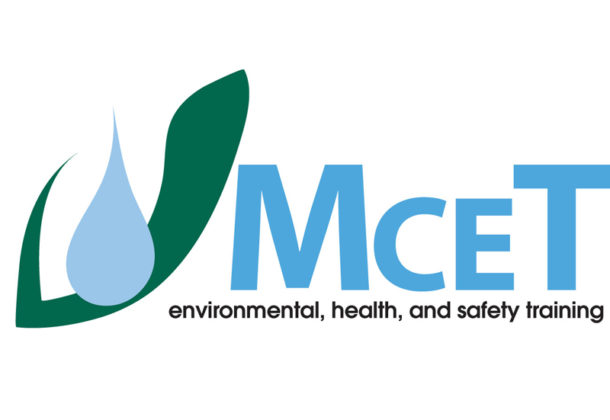 College of Southern Maryland associate Lenny Gold, who is the Maryland Center for Environmental Training lead technical assistance provider, has earned the Water and Waste Operators Association's Stanley E. Kappe Training Award. The award, annually presented at the Chesapeake Tri-Association Conference, is given to a person who provides outstanding and extraordinary service which leads to significant advancement of public awareness to the betterment of the environment.
Mr. Gold, an Easton resident, was nominated for the award by College of Southern Maryland MCET Executive Director Karen Brandt, who cited his giving of "immeasurable time, energies, and resources to provide educational and vocational training to environmental systems professionals."
"I was very surprised to earn this award," said Mr. Gold, who was attending the conference as a presenter. It was the second time he received the award, which was named in posthumous honor for his professional colleague, Stanley E. Kappe, an expert in the water treatment and environment industry.
Ms. Brandt said Mr. Gold is "the backbone of the technical assistant program" at MCET, and that Gold is well-known across the state and like Kappe, is considered a leader in the field.
Mr. Gold has been associated with MCET since 1983 when the organization was established on CSM's La Plata Campus with a purpose of providing free technical assistance to small rural communities with their waste water treatment facilities, and to train waste water treatment facility inspectors. Originally paid for by the Environment Protection Agency, MCET is now located at CSM's Regional Hughesville Campus and is funded by a combination of state grants and open enrollment across the state.
"Lenny has always gone above and beyond in helping municipalities with technical upgrades; even helping them obtain additional funding after an upgrade was completed," Ms. Brandt wrote when she nominated Mr. Gold for the award. "His approach to technical assistance is what MCET calls 'over the shoulder' vocational onsite training, where he works with a municipality to provide technical assistance to resolve a problem while working one-on-one with their operators.
"Working this way, the operator receives facility-specific training to handle similar problems in the future and troubleshoot other issues that may arise," she continued. "But it is the support and guidance he provides "after-hours" that shows his true dedication to training and his tremendous support for the industry."
MCET is known for excellence in environmental, safety, and health training plus compliance assistance through practical applications. Employers and employees who work together with MCET learn to integrate regulatory compliance into their site-specific training and day-to-day activities. Along with applications of best management practices tailored to the performance of their duties, participants' learning experiences focus on and relate to their working environment. MCET technical assistance program, funded by MDE, is available to qualified wastewater treatment plants.
Learn more about MCET by visiting its website.
For more about the College of Southern Maryland, visit its Leader member page.