Lawmakers Resigned to Automatic Defense Cuts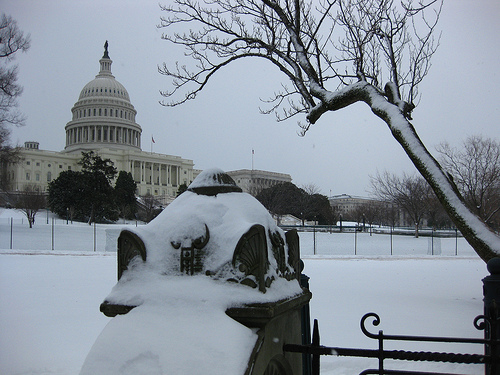 Morning Coffee is a robust blend of links to news around the Internet concerning the Naval Air Station Patuxent River economic community. The opinions expressed here do not necessarily reflect those of the Leader's owners or staff.
The Washington Post says leaders of both parties are resigning themselves to sequestration happening. Politico says that DC-area lawmakers have lost all optimism about avoiding automatic cuts. Sequestration planning is draining morale and time, DoD officials tell Alabama.com. Pentagon leaders continue to push against automatic cuts, Government Executive reports.
AOL Defense notes that defense stock prices don't seem to be accounting for coming uncertainty. General Dynamics posted a $2.1 billion loss, Defense News reports.
The F-35C completes its first dual refueling operation, Aviation Today reports. JSF testers cite progress and new problems, Aviation Week reports. Defense Tech notes that the F-35B's fuel line grounding is ill-timed. DOT&E report says the F-35 is failing to achieve its predicted reliability (paywall), Inside Defense reports.
NAVAIR can't sign a multi-year V-22 Osprey contract with Bell-Boeing until Congress passes a budget, Aviation Week reports.
Washington Technology proposes time-sharing a Mediterranean aircraft carrier with Britain and France.
Pax Marines honor the state's last Pearl Harbor survivor, The Tester reports.
Precise Systems Inc. hires Lindy Kirkland as vice president for Marine Corps programs, according to SoMDNews.com.