King Tides Scheduled to Ring in the New Year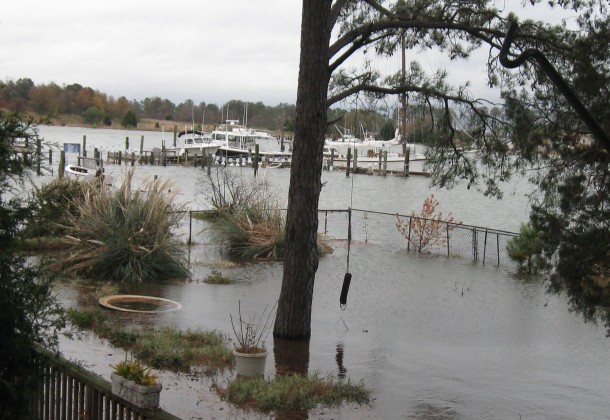 Grab your cameras and head out to the Maryland shore to photograph the highest seasonal tides.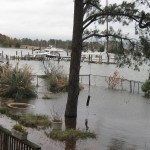 The Maryland Department of Natural Resources is asking for help in documenting how these King High Tides look along the state's ocean, bay and tributary shorelines.
King Tides are not related to climate change and are not sea level rise. The term 'king tide' is a non-scientific term used to describe naturally occurring, exceptionally high tides that take place when the sun and moon's gravitational pull align making the oceans "bulge." While the king tides are not as dramatic here in Maryland, being aware of when they occur and photographing the areas that flood during these tides are critical to learning where sea level rise and future superstorms may impact most significantly.
The landscape of Maryland's coastlines has changed dramatically over the past century because of human and natural processes. These processes will continue to change coastal landscapes into the future. DNR is asking for citizen help in documenting some of these changes and to learn more about Maryland's most vulnerable areas.
Maryland is projected to see a 3- to 4-foot rise in sea level during the next century. The East Coast recently experienced Superstorm Sandy, and DNR anticipates it will continue to experience more dramatic weather events. These events, coupled with rising seas, will exacerbate already present coastal hazards. Building a photographic library of how local communities are already experiencing flooding due to natural events, such as high tides, is an important step to learning more about, and then helping, areas that are especially vulnerable.
The King Tides Initiative began in Queensland, Australia in 2009 and was quickly noticed by British Columbia, Washington, California, and Oregon,  which began participating in the following years.
To participate:
Find a convenient location along a shoreline.
Check NOAA tide predictions for the specific daily high tide closest to that location. Here is Solomon Island projecions for the Dec. 30 – 31, 2013 tides. From here you can find other Maryland tidal locations.
Record the date, time, and location of each photograph.
Go to www.flickr.com to sign up for a free account, if you don't already have one.
Join the Maryland King Tides Photo Initiative Group:
Edit each photo in Flickr to include in the description, date, time, direction facing, and any recognizable structure or location.
Add pictures to the Maryland King tides Group.
Pictures posted to the King Tides Photo Initiative group will help illustrate how these high tides impact different areas along Maryland's coasts. These pictures will be used in educational and outreach materials to raise awareness around the impacts of flooding, sea level rise, and how humans interact with these vulnerable coastal areas.
Maryland High Tides (bolded are the highest KT)

Location

December 31, 2013

January 1, 2014

January 2, 2014

January 3, 2014

Annapolis

4:28 pm

5:19 pm

6:09 pm

6:58 pm

Baltimore

5:41 pm

6:34 pm

7:26 pm

8:17 pm

Bishops Head

12:01 pm

12:55 pm

1:47 pm

2:39 pm

Cambridge

3:00 pm

3:53 pm

4:44 pm

5:36 pm

Havre de Grace

8:27 pm

9:19 pm

10:08 pm

10:59 pm

Ocean City (Pier)

6:02 am

6:56 am

7:48 am

8:40 am