Killion to Coach CSM Cross Country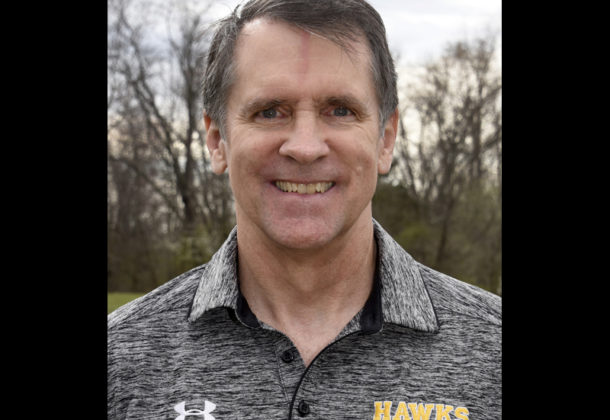 Ken Killion of Fort Washington has been hired by College of Southern Maryland as its new Cross Country coach.
The cross country programs at CSM are fairly new, with the women's team established in 2013 and the men's in 2014. Killion, however, has experience building new programs.
"We are pleased to add Coach Killion to our coaching staff as he brings a wealth of experience and a rich cross country history to our college and program," said CSM Executive Director of Student Life and Athletics Michelle Ruble.
Coach Killion graduated Bucks County Community College with an associate degree in health and physical education in 1973. He also is a graduate of East Stroudsburg State College with a bachelor's in health and physical education and a master's in education, concentrating on health and physical education.
While in graduate school, Mr. Killion established the East Stroudsburg women's cross country team was the assistant women's track coach. At East Stroudsburg, his athletes set more than 125 school records, with one achieving All American status and then competing in the women's Olympic marathon trials in 1984. Coach Killion also had athletes place in the highly competitive Pennsylvania State Athletic Conference, including the first winner in women's conference history and a seven-time conference champion.
In addition to his work at East Stroudsburg, Coach Killion has coached at high schools in the Philadelphia area, where he worked with several nationally ranked high school athletes.
"At East Stroudsburg, the main goal was getting students interested in the program," Coach Killion said. "We had to start as a club and had to have athletes show a consistent interest in the program before it could be accepted as a varsity sport. Once it was accepted as a varsity sport, it became more of doing the recruiting work to get the student who wanted to come to the school for the academics first and the team second."
Coach Killion's initial goal for CSM's teams is to build a full complement of runners on both the men's and women's team, he said.
"We will need a minimum of five for each gender," he said. "The team can build from there for each season after."
Coach Killion wants to work with any motivated CSM student runner. "I will work with anyone who wants to get better. Cross country is an individual sport with the team aspect added — you should always try to become a better runner no matter your ability — these are the type of athletes that I always want to work with. Anyone new to the sport is always welcomed, but they also must understand that it is hard work.
"Dedication carries over to all other aspects of life," he said. "Everyone who comes out for the team has been given an ability to run, and to not give 100 percent is to waste that gift."
CSM athletic staff and Josh Trice, former head coach of CSM's cross country program, have been helping Coach Killion in his transition to the position. "I would like to thank Michelle Ruble for giving me this opportunity to bring the cross country program up to a level that the College of Southern Maryland is accustomed to," Coach Killion said. I would also like to thank the athletic staff and especially the former head coach, Josh Trice, in helping with this transition."
For information about CSM athletics, visit the College's athletics website.
For more about the College of Southern Maryland, visit its Leader member page.