Kaman Seasprite Star of June's Meet the Airplane!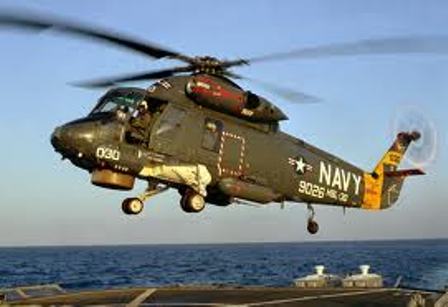 Posted by
Patuxent Naval Air Museum
Community Builder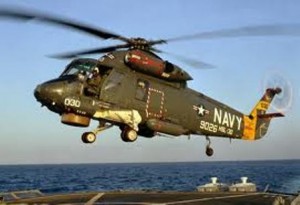 The Patuxent Naval Air Museum will hold its next MEET THE AIRPLANE! event Saturday, June 15, 2013.
The  Kaman SH-2 Seasprite helicopter will be featured. This aircraft served the US Navy for nearly 40 years.
The last MEET THE AIRPLANE! event in April highlighted the museum's oldest aircraft, the Douglas F4D Skyray—affectionately known by its pilots as the "Ford."  The F4D was the US Navy's first supersonic carrier-based fighter and its only operational delta-wing aircraft.  NAS Patuxent River played a vital part in evaluating Skyray prototypes, as well as production aircraft systems and performance throughout its fleet operational service.

PRNAM was honored to host an expert panel for this event to talk to visitors about the Skyray.

  The panel consisted of (L to R): PRNAMA President and former test pilot Capt. "Ed" Forsman (USN, Ret.); former VMF(AW)-314 & 513 F4D pilot Maj. James "Soupy" Campbell (USMC, Ret.); Gary McClellan (USMC, Ret.), a former F4D pilot from VMF(AW)-515; Mark Frankel, author of "Killer Rays: Story of the Douglas F4D Skyray and F5D Skylancer," former NAVY JAG Corpsman, and private pilot; and former US Navy Test Pilot and PRNAM exhibits coordinator Dave Seaman (USN, Ret.).  The panel was led by world-renowned aviation artist and Honorary Naval Aviator #27, Hank Caruso.
"I don't think the word 'cool' was invented yet, but if it had been, this plane is what the definition would have been," said Dave Seaman of the Skyray.
Gary McClellan observed that the prolific design era after WWII often produced numerous aircraft that exhibited "quirky" behavior.  In the case of the Skyray, for instance, the landing gear doors didn't retract at the same rates, causing unexpected and unusual flying qualities with the gear down.  But like many other aircraft which emerged from this period, McClellan added, the "aircraft had performance quirks that you accepted in favor of gaining mission capabilities that you needed."
The Skyray's unique shape also earned it a place in the logo of the US Navy Test Pilot School.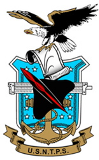 PRNAM's F4D last flew in August 1966, and after it was retired was on display at the Museum's opening in July 1978.
The Patuxent River Naval Air Museum is located at 22156 Three Notch Road, Lexington Park, MD, 20653.  Admission and parking are free!  Like us on Facebook!  Contact us at 301-863-1900 for more information.