Interns Sought for UAS Test Site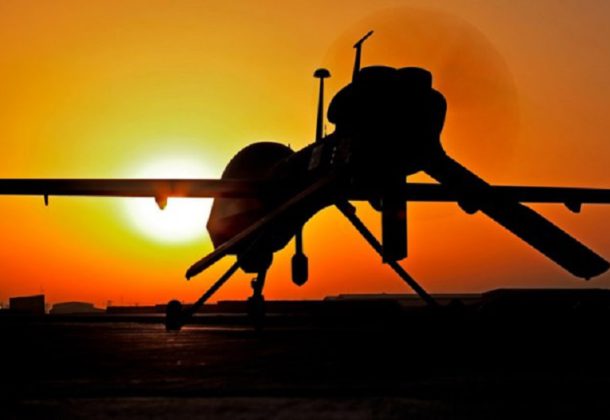 The University of Maryland Unmanned Aircraft Systems Test Site is searching for interns, and The Patuxent Partnership is helping publicize this opportunity.
At the Unmanned Aircraft Systems Test Site, the internship program includes 10 to 12 weeks over the summer and optional part-time continuation into the academic year. Undergraduate students who are US citizens can contact Sara Lloyd at sjlloyd@umd.edu or 301-862-7824. The test site is part of the Clark School of Engineering, Aerospace Engineering Department. The internship will be located at 44181 Airport Road in California, Maryland.
The UAS Test Site offers students, researchers, government, and industry access to extensive resources and pools of expertise in all aspects of UAS research.
The relationships between the test site and NAVAIR are a cornerstone of the test site's capability, as well as growing partnerships with academia, industry, and government agencies. The site stands ready to help the FAA with integrating UAS into the National Airspace System.
Interns in this program will work with researchers and staff on the modeling, design, analysis, simulation, assembly, and experimentation of UAS. Interns might:
Work on modeling and analysis of UAS capability, performance, and cost
Develop models and establishing statistical relationships between component behaviors and attributes
Perform aerodynamic and aeromechanic analyses of aircraft and components
Apply generative design techniques to structural components
Participate in additive manufacturing process setup and part assembly
Apply statistical analysis and design techniques to perform simulation of models
Apply math modeling techniques to explore relationships between design variables, technologies, and requirements
Interns will be integrated directly into the day-to-day operations of the test site.
To qualify for the program, interns must be enrolled in an accredited undergraduate technical degree program (not limited to engineering) from rising sophomore to rising senior. Interns can be a part of any University System of Maryland institution. They will need to work full time for 10 to 12 weeks during the internship. Interns will live and work for the summer in Southern Maryland. Housing is available at St. Mary's College of Maryland or elsewhere in the region.
To apply, students must identify a faculty mentor who will work with them to find a project related to UAS and remain as an adviser throughout the internship. Apply to the contact listed above by sending a resume, an agreement from the mentor, and a short description of the proposed project. Applicants are reviewed on a rolling basis, so apply as early as possible.
Information on this program can be found on the Stem-Link website.
About The Patuxent Partnership
TPP fosters collaboration and the sharing of knowledge and expertise across a diverse network that includes government, industry, and academia. TPP also supports STEM education and workforce development within the local community including hosting programs of interest to NAVAIR, NAWCAD, and the broader DoD community.
To learn more about The Patuxent Partnerships and its programs, visit its Leader Page.