Hurricane and Typhoon Threaten Navy on Both Coasts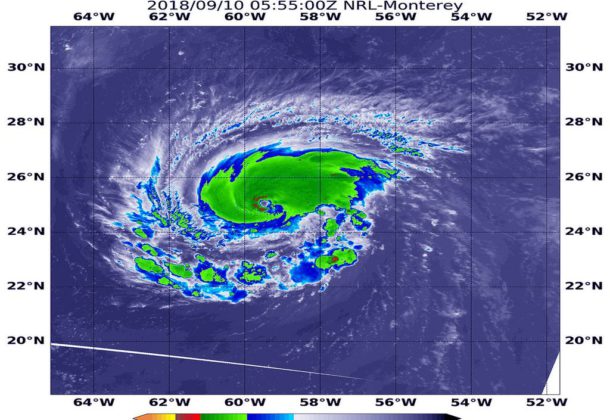 Morning Coffee is a robust blend of links to news around the internet concerning the Naval Air Station Patuxent River 

economic community. The opinions expressed here do not reflect opinions of the Leader's owners or staff.
Military bases brace for Hurricane Florence on the East Coast and Typhoon Mangkhut in the Pacific, reports Military Times. Army Times reports basic training graduation has been canceled and FEMA is staging at Fort Bragg along with the activation of the National Guard. If you're in the path of possible wrath from Hurricane Florence, here are some quick reminders from Navy Times.
President Donald Trump approves major military industrial base study, reports Breaking Defense. Even if Florence delays Friday's intended roll out, the major study of America's national security economy could make some vast and sweeping changes when it arrives.
A government watchdog report sounds another alarm over aging fleet of Air Force and Navy aircraft, vital planes that are often in no shape to fly, reports Navy Times. The Government Accountability Office report surveyed five Air Force and seven Navy types of planes between fiscal years 2011 and 2016. "The Air Force and Navy are operating many of their fixed-wing aircraft well beyond their original designed service lives and therefore are confronted with sustainment challenges," the GAO reports.
It will be a US Marine F-35B pilot landing on the deck of the HMS Queen Elizabeth, when the ship arrives at NAS Patuxent River, Maryland, for scheduled flight trials in the upcoming weeks, reports Marine Corps Times.
Cyberattack risk poses biggest threat to airports and aviation, reports ATW.
Counterterrorist cost since 911 are $2.8 trillion and climbing, says Breaking Defense. A Stimson Center study found counter-terrorism made up 16 percent of $18 trillion in discretionary spending between fiscal years 2002-2017.
The US Army resumes accepting Apache helicopters from Boeing, reports Defense News after halting deliveries due to a safety concern. The fix was made to a strap pack nut to perform in severe coastal environments.
A person born on Sept. 11, 2001, can now enlist, with parental consent, reports Military Times. However, a report by the Office of People Analytics found 16- to 21-year-olds have the lowest interest in military service in 10 years.
The Afghan military ups local force vetting in wake of insider attacks killing two US service members, DefSec Jim Mattis says. Military Times reports that Afghan leaders are increasing training for their troops and expanded security checks "to make certain we're catching people who've been radicalized."
USNI News reports that starting Oct. 1, the Navy will offer bonuses of $45,000 per year for senior submarine officers who sign two- to four-year contracts. Signing a single-year contract will qualify for a bonus of $35,000, according to a policy released by Chief of Naval Personnel VADM Robert Burke.
See a USNI News video of the Pentagon Sept. 11 observance.
Contracts:
Leebcor Services LLC, Williamsburg, Virginia, is awarded $12,710,399 firm-fixed-price task order N6945018F0731 under a previously awarded multiple award construction contract (N69450-16-D-1113) for the construction of Naval Operational Support Center (NOSC) at Fort Gordon. The work to be performed includes the construction of a single-story NOSC, which shall serve as the Navy Reserve headquarters, training, operations, medical service center and gathering location. Work will be performed in Augusta, Georgia, and is expected to be completed by January 2020. Fiscal 2018 military construction (Navy Reserve) contract funds in the amount of $12,710,399 are obligated on this award and will not expire at the end of the current fiscal year. Five proposals were received for this task order. The Naval Facilities Engineering Command, Southeast, Jacksonville, Florida, is the contracting activity.