Hoyer Visits Md. Business Startup FlexEl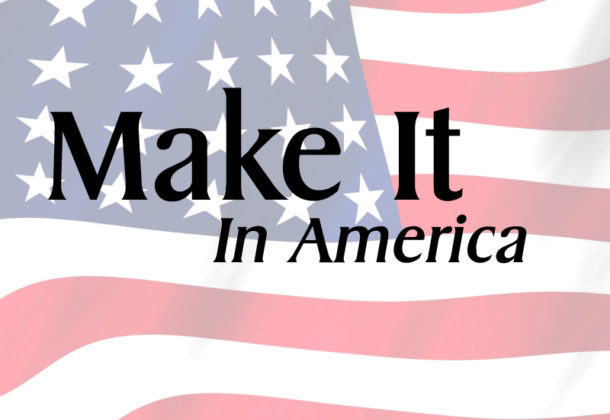 With new ideas for his Make It In America plan, Congressman Steny H. Hoyer (D-MD) visited FlexEl, a custom battery manufacturer based in College Park, MD, recently. Congressman Hoyer took the opportunity to discuss those newest ideas with these entrepreneurs, who launched their startup at the University of Maryland in 2008. FlexEl is a US-based tech manufacturer. The company has created dozens of high-skilled jobs in Prince George's County.
"FlexEl is exactly the type of company we need to see more of – one that is innovating and creating jobs here in the US," Congressman Hoyer said. "That's why I announced a new Make It In America plan last month to encourage entrepreneurship and the growth of start-up companies. I was pleased to tour FlexEl today and to discuss how the Make It In America plan aims to ensure that entrepreneurs have access to the tools and resources they need to be successful."
Dr. Wallace Loh, president of the University of Maryland, said the university is building an innovation eco-system to dramatically expand the network of partnerships with the public and private sector.
"FlexEl, which originated with the research of two UMD professors, is a terrific example of this integration of academics and industry. Working alongside community leaders, this eco-system will drive job creation, innovation, and economic development throughout the region," Dr. Loh said.
FlexEl's President and Chief Executive Officer Jean-Francois Audebert said FlexEl came about because of a combination of engineers' fearless ideas, the support of the university's small business programs and economic development incentives in the state and Prince George's County.
"Since inception in 2008, the company was awarded research funding through the UMD MTech organization, MIPS programs and SBIRs contracts from the DHS and the US Navy," Audebert said. "FlexEl would not be here today if these projects had not been granted then, which resulted in growing and maturing technologies leveraged in our current commercial developments. In our new state-of-the-art facility we have now the floor space needed to start implementing commercial production of our batteries, providing FlexEl with the opportunity to become another dynamic player in the Make It In America initiative. The team and I are very thankful and proud to host Congressman Hoyer in our home in College Park, and to have the chance to share with him our local business story."
Congressman Hoyer announced House Democrats' new Make It In America plan in June, which focuses on encouraging the next generation of entrepreneurs to start and keep companies here in the US. The plan includes four action areas: expand entrepreneurship and innovation, close the skills gap, build a 21st-century infrastructure, and break down barriers to manufacturing in the US. Click here to learn more about the Make It In America plan.
Follow Congressman Hoyer on Facebook and Twitter.
For more information about House Democratic Whip Steny H. Hoyer, visit his Leader Page.