Hoyer Stresses Importance of CHIP Funding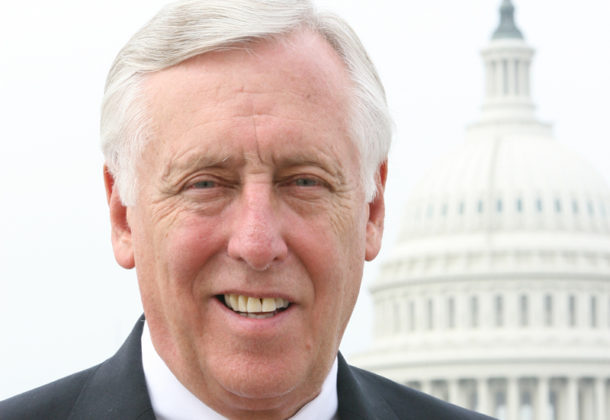 During a recent visit to Greater Baden Medical Services, Congressman Steny H. Hoyer participated in a roundtable discussion that focused on the importance of reauthorizing funding for the Children's Health Insurance Program, or CHIP, and Federally Qualified Health Centers.
In Maryland, close to 140,000 children receive affordable health care through CHIP, but the program is still at risk after funding expired in September 2017. The money for CHIP in Maryland will run out in April 2018 at the latest, but could be depleted sooner. Greater Baden Medical Services is a Federally Qualified Health Center, which provides care for people in Prince George's, Charles, and St. Mary's counties.
"The Children's Health Insurance Program, or CHIP, provides quality health care to thousands of children in our state," said Congressman Hoyer (D-Md., 5th). "Without the program, many children in working families would be unable to access affordable care." The congressman said in a statement that he appreciated the frank discussion at the medical center about the need for Congress to pass long-term funding for both CHIP and Federally Qualified Health Centers, and ensure these programs are sustainable for years to come.
"I join in thanking Greater Baden Medical Services CEO Colenthia Malloy, and the entire team at Greater Baden, for the important work they do in the Fifth congressional district," he said.
"Greater Baden Medical Services is proud of the high quality health care we provide to over 17,000 children, adults and families who otherwise might not have access to care," said Colenthia Malloy, CEO, Greater Baden Medical Services. "In Maryland we are fortunate to have a leader in Congressman Steny Hoyer and the delegation, who understand that the work of safety net providers is critical as we provide primary care, dental care and behavior health and substance related treatment to our region's most vulnerable. We have made tremendous progress toward meeting the needs and are deeply concerned that any funding reductions will both hurt our ability to prevent and treat the chronic disease, and will compromise our work to attract providers in medically underserved areas."
Follow Congressman Hoyer on Facebook and Twitter.
For more information about House Democratic Whip Steny H. Hoyer, visit his Leader Page.