Hoyer Speaks to Seniors at Roundtable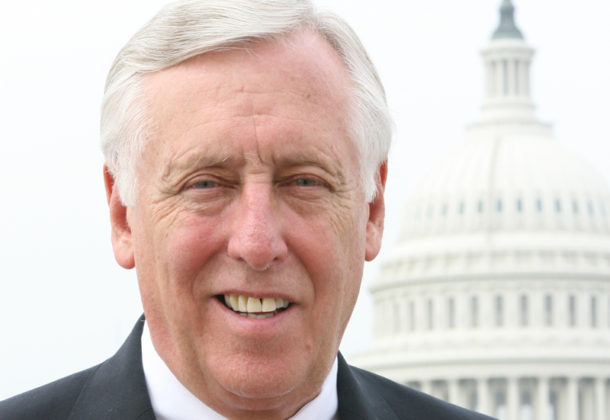 Congressman Steny H. Hoyer (D- Md., 5th) learned more about the importance of affordable health care to seniors in the community during a roundtable discussion with Prince George's County organizations in August.
Representatives from different senior organizations told Congressman Hoyer about the county's Dementia Friendly America Initiative, then told him about the devastating impact that budget cuts will have on seniors in the community. Senior groups also are concerned about attempts to repeal the Affordable Care Act, and stressed the impact such an action will have on seniors across the Fifth District.
After the discussion, Congressman Hoyer thanked Fred Robinson, the mayor of Bowie, as well as representatives from a wide range of organizations that serve seniors in Prince George's County. "I appreciated the opportunity to learn more about Prince George's County's Dementia Friendly America Initiative, an excellent partnership between federal, state, and local organizations that seeks to empower those with dementia to remain connected to their communities," Congressman Hoyer said.
Congressman Hoyer said that some members in Congress have sought for months to put in place substantial cuts to programs that serve seniors across the country, including many in the Fifth District, including billions of dollars of cuts to Medicaid and community services block grants. These block grants help provide support to the elderly, he said.
"Recent Republican proposals to repeal the Affordable Care Act would impose an age tax on older Americans and allow insurers to once again impose annual and lifetime coverage limits, which would disproportionately harm seniors," Congressman Hoyer said. Rather than cutting programs that impact the lives of seniors, Congressman Hoyer said Congress should be working to expand initiatives like the one in Prince George's County."
Follow Congressman Hoyer on Facebook and Twitter.
For more information about House Democratic Whip Steny H. Hoyer, visit his Leader member page.