Hoyer Speaks in Support of Soap Box Derby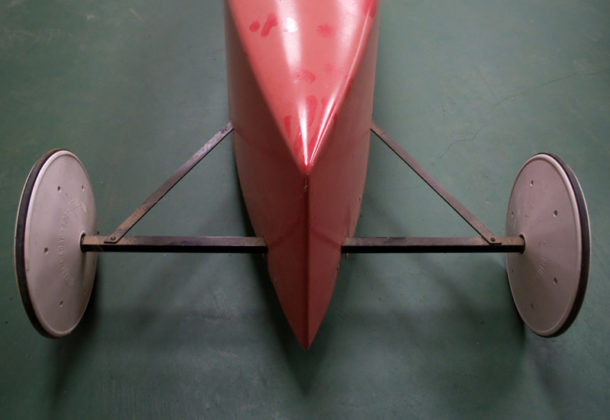 In May, Congressman Steny H. Hoyer spoke on the House Floor to support his resolution allowing the 77th Greater Washington Soap Box Derby to take place on the grounds of the US Capitol. The event, set to take place June 16, includes young people all across the Washington metropolitan area, including many from the 5th District. The congressman has sponsored a resolution supporting the race for the past 27 years. The House passed the resolution on the same day.
Congressman Hoyer (D-Md., 5th) told the House that the Soap Box Derby is a fun and educational event that is meant to bring families together. Racers between the ages of 8 and 16 will compete in three divisions: stock, super stock, and masters. The winner from each division will then compete at the National All-American Soap Box Derby held every year in Akron, Ohio.
"I was very proud of last year's winners from Maryland's Fifth District: eleven-year-olds Ian Jameson in the stock class and Ryan Jameson in super stock," Congressman Hoyer said. "These twin brothers are from Hollywood, Maryland, the county in which I live, which is the most southern county in the state. They worked hard on their soap box racers, as did all the other young people who participated. Ian Jameson went on to win fourth place at the All-American Soap Box Derby in Akron."
The Fifth District has been the home of several Greater Washington Soap Box Derby champions in recent years, including the winners from 2007, 2008, 2009, 2012, 2013, and 2014. Fifth District racers even won national championships in 2007 and 2008.
"Soap box derbies have been called the 'greatest amateur racing event in the world.' They have a long tradition in our country, and many Americans carry fond memories of building soap box racers with their parents or other relatives when they were young," Congressman Hoyer said.
Follow Congressman Hoyer on Facebook and Twitter.
For more information about House Democratic Whip Steny H. Hoyer, visit his Leader Page.