Hoyer Receives Support as Majority Leader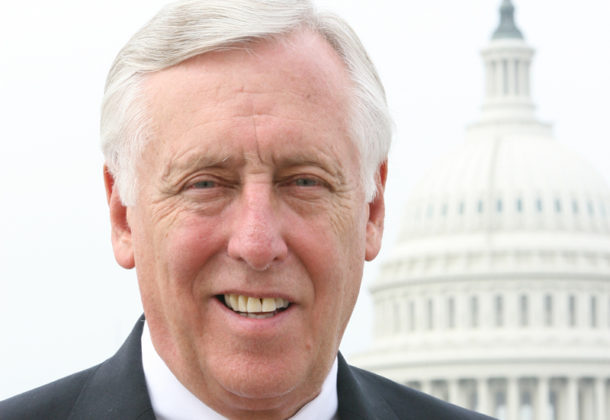 In a letter dated Nov. 13, 2018, 155 House Democrats from across the Democratic Caucus, including a majority of the freshman class of congresspeople, signed a letter supporting the return of House Democratic Whip Steny H. Hoyer to his position of House majority leader in the 116th Congress.
In the letter, members of Congress state: "We will need a steady, experienced leader over the next two years, who also works to empower our Members and prepare them for future leadership opportunities. We will need someone who will hold President Trump, his Administration, and Congressional Republicans accountable – while still being able to work effectively in a divided government to get legislation passed. It is for these reasons that we believe that Steny is the person we need as Majority Leader."
They go on to state that they believe it is critical for leaders to promote Congress people across the caucus and give them true opportunities to lead. They said Congressman Hoyer has done that, and they believe he will continue to do so. "We believe it is critical for our leaders to promote Members across our Caucus and give them real opportunities to lead," they wrote in the letter. "He was a strong supporter of efforts in 2016 to expand the leadership team, and he is committed to making changes that empower Members further, including by strengthening the Committee process."
The letter states that Congressman Hoyer brings members into the room when negotiations are taking place, so that more of the House is included in major decisions that are being made. "He is an honest broker, and is trusted by everyone in our Caucus," the letter states.
The letter concludes: "Steny is an innovative leader with unwavering integrity who empowers Members and gets things done. We believe that under his leadership, we will be well-positioned for further success in 2020."
The letter is available online.
Follow Congressman Hoyer on Facebook and Twitter.
For more information about House Democratic Whip Steny H. Hoyer, visit his Leader Page.