Hoyer Hosts Military Academy Forum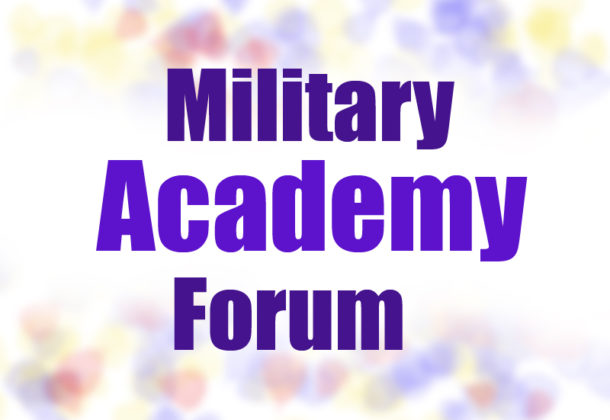 Congressman Steny H. Hoyer hosted the 37th annual Fifth District Military Service Academy Forum on May 10, 2018. The event allowed students in eighth through 11th grades, as well as their parents, with an opportunity to learn about each military academy and talk directly to representatives about the application process.
"I was very pleased to meet with many exceptional students this evening," Congressman Hoyer (D-Md., 5th) said in a press release. "It is my honor to nominate students in the Fifth District to our nation's service academies. This year, 13 students who I have nominated have been offered appointments. Despite reductions in class size, two more students in the Fifth District received appointments than last year – an impressive achievement."
The congressman continued by expressing how proud he is that so many students in the region have answered the call to serve the country. Attending the military service academies provides a great foundation to begin that service. "I join in thanking these students for the commitment to their nation, and I extend my gratitude to the family and friends who have encouraged these students," Congressman Hoyer said.
Lt. Melody Lee, the regional director of the US Naval Academy in Annapolis, was keynote speaker of the forum. Students and their parents who attended were able to speak directly with college ROTC coordinators, military recruiters, admissions personnel, and members of the Fifth Congressional District Academy Selection Board.
There are five service academies in the US which offer young men and women a free college education at highly ranked, nationally recognized academies, while preparing them for an officer's commission in the armed forces. The Air Force Academy, the Merchant Marine Academy, the Military Academy at West Point, and the Naval Academy all require a nomination from an authorized nominating source. The Coast Guard Academy is the only one of the armed forces service academies that offers appointments on the basis of an annual nationwide competition; there are no congressional nominations.
Follow Congressman Hoyer on Facebook and Twitter.
For more information about House Democratic Whip Steny H. Hoyer, visit his Leader member page.