Hoyer Announces App Challenge Winners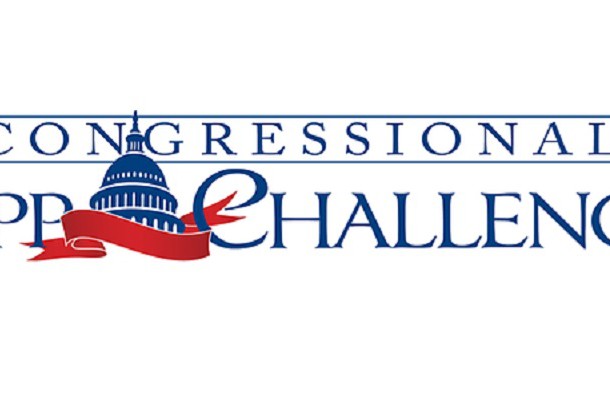 Three students from Eleanor Roosevelt High School in Prince George's County have been announced by Congressman Steny H. Hoyer (D-Md., 5th)) as the winners of the third annual 5th District Congressional App Challenge.
Alexander Lugo won first place with his app, "Cancer App." His app allows users to see and explore how different genes affect cancer. Mitchell Smith won second place with his app, "MS Chatter," which is a LAN chat app designed for group collaboration and communication. Edward Jahoda won third place with his app, "Gallery+." His app provides users with a searchable photo gallery that allows them to find a photo using keywords.
"I am pleased to announce the winners of the third annual App Challenge, which highlights the innovation and ingenuity of Maryland's Fifth District students," Congressman Hoyer said. "I congratulate Alexander, Mitchell, and Edward on their outstanding work, and I applaud everyone who built and submitted apps. I am so proud that students took the time and energy to enter this competition and learn more about computer science."
The nationwide Congressional App Challenge, which was established by the US House of Representatives in 2013, invites students from all participating congressional districts to compete, either individually or in a group of up to four, by creating and presenting an original software application, or "app," for a mobile, tablet, or computer platform that they choose. The contest is modeled off the long-successful Congressional Art Competition and is designed to promote innovation and engagement in STEM-education fields.
High school students who live in or are eligible to attend public schools in Maryland's 5th Congressional District were invited to join the 5th District App Challenge, and the winning app will be placed on display in the US Capitol alongside winners from all over the country.
This year, there were awards totaling $50,000 in Amazon Web Services credits that could be used for AWS cloud computing services, to be split by the winners across the country. Credits provide students with the resources they need to keep pursuing their skills long after the challenge ends. This year's 5th District winner — Alexander Lugo — has received $400 in AWS credits.
Follow Congressman Hoyer on Facebook and Twitter.
For more information about House Democratic Whip Steny H. Hoyer, visit his Leader Page.