Housing Help for Veterans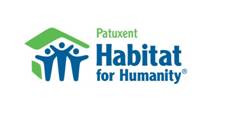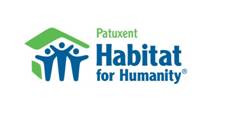 Patuxent Habitat for Humanity has been awarded $100,000 from Habitat for Humanity International and The Home Depot Foundation® to participate in a new program, Repair Corps, to remodel and renovate the homes of U.S. military veterans. Approved Repair Corps projects include interior or exterior work performed to alleviate critical health, life and safety issues or code violations.
Repair Corps grants will pay for needed home repairs from insulation and weather stripping to the installation of wheelchair ramps and renovated bathrooms and doorways to accommodate disabled veterans. Larger repairs such as roofing, electrical, plumbing, HVAC and structural improvements will also be available. The program is designed under the same model as new homes built for Habitat families where the veteran will repay the zero interest loan necessary for these repairs, which is then deposited into a revolving fund to assist additional families in need of decent housing. Repayment will be on a sliding scale based on family income. Home repair grants will be allocated in amounts up to $10,000 for each Repair Corps project.
"We are excited to partner with The Home Depot Foundation by participating as a pilot site in the Repair Corps program to serve U.S. veterans. We are dedicating our participation in the program to Gary Senese, a Habitat volunteer and former Marine who passed away last summer." said Pamela Shubert, Executive Director of Patuxent Habitat for Humanity. "It is truly an honor for us to partner with former service men and women and their families to create safe, decent and affordable housing."
Local businesses and individuals are encouraged to join Habitat in this project by volunteering their time or making a cash donation. More information is available at www.patuxenthabitat.org or by calling Patuxent Habitat for Humanity at 301.863.6227.
What does a veteran need to do to participate in the Repair Corps program?
Veterans who have received an honorable or general discharge are eligible to participate. As part of the process, the veteran must be able to provide discharge status certification. The veteran's application will be reviewed through the Habitat's selection process, as done with Habitat home applicants. Veterans that are residents of Calvert or St. Mary's Counties that would like to be considered to participate in this program are encouraged to call 301-863-6227 or 410-326-9050 for more information.
About Patuxent Habitat for Humanity
Patuxent Habitat for Humanity (PHH) is an affiliate of Habitat for Humanity International that partners with the local community to provide decent affordable housing in St. Mary's and Calvert counties for families who would not otherwise be able to afford a home.   For more information about donating, volunteering or applying for a home, log on to www.patuxenthabitat.org or call 301-863-6227 or 410-326-9050.
About The Home Depot Foundation
The Home Depot Foundation is committed to ensuring that every U.S. military veteran has a safe place to call home.  In April 2011, the Foundation pledged a three-year, $30 million initiative to address veterans' critical housing needs. Since its formation in 2002, The Home Depot Foundation has granted more than $270 million to nonprofit organizations improving homes and lives in local communities. To learn more and see our associates in action, visit homedepotfoundation.org, follow us on Twitter @homedepotfdn, and like us on Facebook at facebook.com/homedepotfoundation.
About Habitat for Humanity International
Habitat for Humanity International is an ecumenical Christian ministry that welcomes to its work all people dedicated to the cause of eliminating poverty housing. Since its founding in 1976, Habitat has built more than 400,000 houses worldwide, providing simple, decent and affordable shelter for more than 2 million people. For more information, visit Habitat.org.