Flat Iron Horse Hotel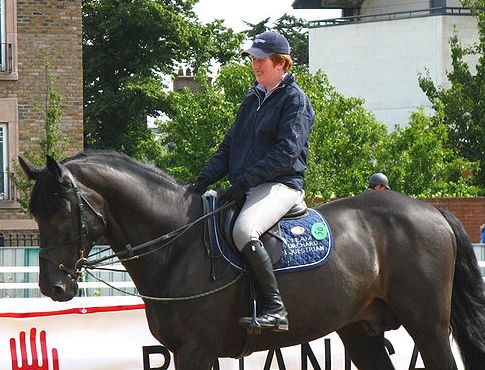 Posted by Great Mills Trading Post Leading Edge
Joseph "Bubby" Knott doesn't remember a time he wasn't handling horses. There were always some around as he was growing up, his father's  property just around the corner from his own Flat Iron Farm. Not so much anymore, he says.
Flat Iron Farm, famous for its Christmas decorations, community events and huge regional auctions, is also, as it so happens, about the only place to board 17 Irish horses come visiting from New Jersey.
That's the thing about horses in Southern Maryland, Mr. Knott concedes, you never exactly get out of horses.
And there's a great deal more going on in the equestrian industry in Southern Maryland than is readily visible. Even when you're into horses, you can still be surprised at the variety of equestrian activities and enclaves, he said. Take the foxhunt, which was exactly what Flat Iron Farm did.
"Where else could you put 17 horses?" Tom Mulqueen of Medley's Neck said of the logistics involved with inviting an out-of-state club to your home club's territory, which for Mr. Mulqueen is the Medley's Neck-Breton Bay area near Leonardtown, Maryland.
The joint hunt with the New Jersey club was a success, Mr. Mulqueen said. A  beautiful day for a hunt during a low tide on Breton Bay and an opportunity to show off restaurants and an art gallery here at home.
"It's a big business," Mr. Mulqueen said of the national horse industry.
Some of Mr. Mulqueen's interests and expertise in the equestrian field include the Irish horses more typically bred in Ireland and imported to America.  The suggestion of a similar lineage comes across in Mr. MulQueen's own brogue.
The breed is  renown for competition and foxhunting abilities. The horse has the strength to carry a skilled rider and participate in strenuous riding.
Flat Iron Farm has also played horse hotel and show ring to Lipizzan horses touring St. Mary's County Maryland on a benefit performance starring the  tightly orchestrated movements of this breed originally from Hungary.