Higher Ed Center to Host Open House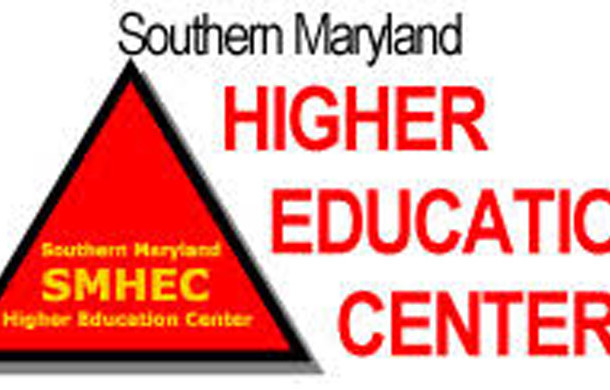 Southern Maryland Higher Education Center will hold an open house from 4 to 7 pm Wednesday, April 11, 2018. Meet the higher ed center's outstanding university partners and program coordinators and learn about the more than 80 bachelor's, master's, doctoral degrees, and graduate certificates that meet your needs.
University partners and programs offered at the higher ed center include:
Bowie State University: M.A. in Human Resource Development
Florida Institute of Technology: MBA; M.S. in Project Management, Management, Logistics Management, Technology Management, Engineering Management, and Flight Test Engineering; B.S. in Logistics Management; & Graduate Certificate in Flight Test Engineering
Johns Hopkins University: M.S.E. in Systems Engineering
Notre Dame of Maryland University: M.A. in Teaching (MAT), Accelerated Certification for Teachers (ACT), M.A. in Leadership in Teaching, M.A. in Leadership in Special Education, M.A. in Gifted & Talented Education, Graduate Certificates & Post-master's Certificates for Certified Teachers, Certificate of Advanced Study in Education (CASE) for Certified Teachers, and Ph.D. in Instructional Leadership for Changing Populations
Salisbury University: B.A. in Social Work (BASW) and Master of Social Work (MSW)
Towson University: M.Ed. in Early Childhood, in Reading Education; M.S. in Human Resource Development: Educational Leadership; Certificate of Advanced Study (CAS) in Organizational Change: Administrator I; and M.S. in Math Education (Middle & Secondary School)
University of Maryland College Park: B.S. in Electrical Engineering, in Mechanical Engineering; M.Eng. & Graduate Certificates in Aerospace, Cybersecurity, Electrical & Computer, Mechanical, Project Management, Reliability, Robotics, Software, Sustainable Energy Engineering & Systems Engineering; and Ph.D. in Civil Engineering: Project Management
University of Maryland University College: M.S. in Cybersecurity Policy; and B.S. in Information Systems Management, Management Studies, and in Business Administration
Webster University: MBA; M.A. in Human Resources Management, in Procurement & Acquisitions Management, and in Management & Leadership; and Graduate Certificate in Government Contracting.
The open house will be held in SMHEC's Building II in the Center Hall. SMHEC is at 44219 Airport Road in California, MD. Food and refreshments will be served.
For information on the open house, call 301-737-2500.
To learn more about the Southern Maryland Higher Education Center, visit its Leader member page.