Guitars For Vets and Les Paul Foundation Join Forces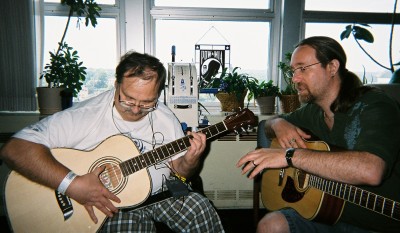 Guitars for Vets, a program headquartered in Milwaukee, helps veterans with the "healing power of music."  And now, thanks to the Les Paul Foundation, more vets will get that chance.
Founded in 2007, Guitars for Vets has provided over 1,200 new guitars and 8,000 lessons to veterans across the nation. The organization  helps veterans who fought for our country and have come back with physical or emotional injuries.
Throughout his life, Les Paul was an innovator who invented multi-track recording and the solid body electric guitar. He was interested in music education, engineering, and medical research throughout his entire life. During WWII, Mr. Paul served in the U.S. Military's Armed Forces Radio Service. Inspired by Paul's history of service, his foundation decided to team up with Guitars for Vets and now helps purchase guitars for veterans involved in the program.
Guitars for Vets hosts such programs as horseshoe tournaments, benefit concerts, and free concerts.
For more information on the Les Paul Foundation, click here. For more information on Guitars for Vets or to get in touch with a chapter near you, click here.