The 'Great Green Fleet' to Launch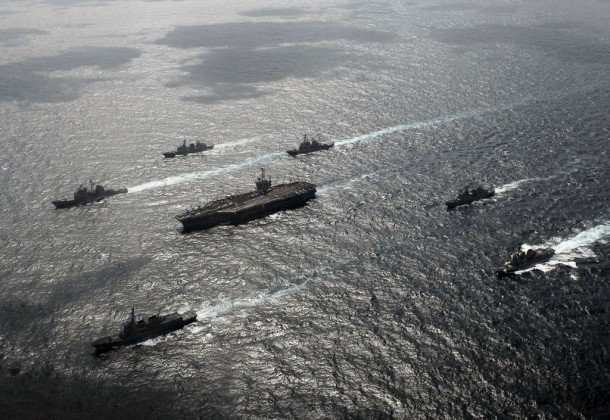 Morning Coffee is a robust blend of links to news around the internet concerning the Naval Air Station Patuxent River economic community. The opinions expressed here do not reflect opinions of the Leader's owners or staff.

The first vessels in the Navy's "Great Green Fleet" to launch next week in San Diego when Carrier Strike Group 3 and its flagship, the nuclear-powered  USS John C. Stennis will deploy using alternative fuels, reports Military.com.
The A-10 lives on, despite three years trying to retire the Cold War-era gunship, the US Air Force is keeping and upgrading its Warthog fleet, reports DoD Buzz.
Breaking Defense reports, NavSec Ray Mabus tells bureaucrats to approve Boeing's sale of Super Hornet fighters to Kuwait, now. The sale would outfit a strategically located ally with compatible equipment plus extend Boeing's production of the F-18s, which the Navy continues to rely upon as the F-35s continue to slip their schedules.
RADM Joseph W. Dyer's Sound Bites of Life series of collected guidance from Naval and other life leaders, debuts in LexLeader.
Weak bows on Austal's high-speed transport ships force the Navy to spend millions on reinforcement, according to a Bloomberg.
Goldman Sachs agrees to settle a US probe into its handling of $5.1 billion of mortgage-backed securities, reports Bloomberg.

Amazon gains more control of its shipping from Chinese factories to US shoppers, when its China arm registered as an ocean freight forwarder with the US Federal Marine Commission, expanding the giant retailer's control of product delivery, reports International Business Times. That supply chain control also includes growing fleets of jets and truck trailers, as well as on-demand drivers.