Google Facing EU Antitrust Charges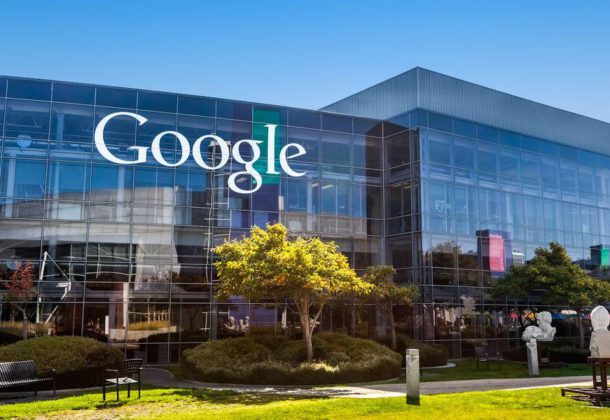 Morning Coffee is a robust blend of links to news around the internet concerning the Naval Air Station Patuxent River

economic community. The opinions expressed here do not reflect opinions of the Leader's owners or staff.
Google is in hot water with anti-trust officials in the European Union, The New York Times reports. As soon as Wednesday the company is expected to be charged with breaking the European Union's competition rules by unfairly favoring Google services, like its search engine and Google Maps, on its Android smartphone operating system over those of rivals.
One of the most important — and most maligned — elements of the Pentagon acquisition bureaucracy — the Joint Requirements Oversight Council — is 30 percent faster, says Breaking Defense, using experts from industry, military labs and DoD's in-house disruptive innovators at DARPA.
Measuring the potential of DoD's outreach to Silicon Valley only in financial cost only in dollars is a mistake, Defense One cautions. To deter Russia and China the imperative is produce game-changing commercial technologies. But a House bill wants to slow things down and withhold 20 percent of funds earmarked to expand the outreach effort until Congress gets a detailed plan from the defense, Defense News reports.
A House military readiness subcommittee rejected a new round of base closures in its draft portion of the 2017 National Defense Authorization Act released Tuesday, reports The Hill. The administration has recommended new rounds of base closures for the past several years in order to save money spent on excess infrastructure. A Pentagon report made public on Friday showed that more than 20 percent of the Defense Department's bases will be considered excess by 2019, taking into account planned force cuts.
The FBI's top science official, Amy Hess, tells a Congressional subcommittee, hacking techniques that broke into the San Bernardino terrorist's phone aren't a viable long-term solution for law enforcement facing widespread, sophisticated encryption technology, she suggests companies provide the FBI clear-text copies of data when presented with a court order, reports Foreign Policy.
The US will send Apache attack helicopters and more troops to Iraq as the coalition considers retaking second city Mosul from the Islamic State, DefenceTalk reports DefSec Ash Carter announcing this week in Baghdad.
An Associated Press investigation finds the Pentagon  misled Congress with inaccurate or vague information about sexual assault cases to blunt Senate support of major changes in how the military handles allegations of sexual misconduct. Information was manipulated to appear the military chain of command was more aggressive in punishing offenders than was actually the case.
An annual National Security Agency cybersecurity exercise run for the military academies will for the first time put students alongside NSA's network hunters, FCW reports, to show the future DoD cyber workforce the intrusion techniques they'll be called upon to thwart.
Each year, the Japan-based 'Royal Maces' of the Navy's Strike Fighter Squadron 27 posts an amazing video showing off footage taken during the past year's deployment. Here's a preview of this year's effort.