Gala Wrapped in Success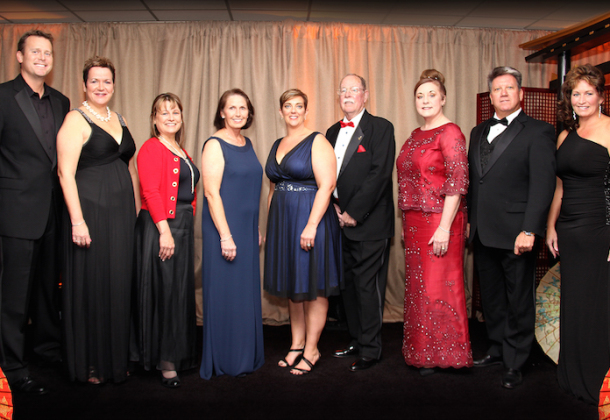 Posted for
MedStar St. Mary's Hospital
Leonardtown, Maryland  – Held each November at the Hollywood Social Hall, the 27th annual St. Mary's Hospital Foundation Gala raised more than $197,000, after expenses, for MedStar St. Mary's Hospital healthcare scholarships, capital projects, and new equipment.
On Friday, Nov. 21, around 580 guests were charmed by the essence of the Far East as they entered into Southern Maryland's premier event sponsored by The Foundation, a charitable arm of the nonprofit community hospital. Featuring a gourmet dinner by renowned Washington D.C. caterer Design Cuisine and lively music by the band Nocturne, the 2014 Foundation Gala was a great time with an even greater purpose.
"As the Foundation's flagship event, we are raising funds to help with scholarships for folks pursuing a career in the medical field and also upgrade the health care in our community to help the needs of St. Mary's County," said 2014 Gala Chairperson, Helen Wernecke. "I think the gala was the best one we've ever hosted and it turned out beautifully."
Several of Southern Maryland's most prominent businesses, medical professionals and local organizations sponsored the evening's festivities. The Foundation and MedStar St. Mary's would like acknowledge and thank all of their sponsors of the event, and are especially grateful to the Jamieson and Meyer Families, Pamela and David Jamieson and Jennifer and Tim Meyer, for their steadfast support as the 2014 Gala's Presenting Sponsor.
Thank you to this year's Premiere sponsors: AMARYLLIS, Inc. Floral + Event Design; AMEWAS, Inc.; Associates in Radiation Medicine; and Shah Associates, MD, LLC. Diamond Sponsors included Cherry Cove Land Development; ECS Federal, Inc.; MedStar Health; MEP Health, LLC;, Making People Better; and Christine R. Wray and John Felicitas. With sponsorship amounts up to $15,000 and $10,000 for Premiere and Diamond status respectively, the Foundation and MedStar St. Mary's greatly appreciates their contributions, and in addition, would like to thank all of the 54 Gold, Silver, and Bronze sponsors for their thoughtful donations.