Is Your Home Warm Enough?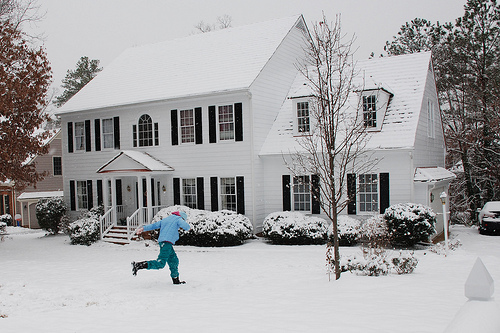 Posted by Burch Oil
Pax II
It's January, and that means that winter is finally here for real in Southern Maryland. As the temperature dips below freezing, your oil or gas heating unit is picking up the slack to keep your house warm. It's crunch time for your furnace, and no one understands that more than Burch Oil.
The Environmental Protection Agency's Energy Star program has several recommendations for keeping your furnace tuned up and operating efficiently during the coldest winter months. Burch Oil can complete these necessary checks each year:
Tighten all electrical connections and measure voltage and current on motors. Faulty electrical connections can cause unsafe operation of your system and reduce the life of major components.
Lubricate all moving parts. Parts that lack lubrication cause friction in motors and increases the amount of fuel you use.
Check and inspect the condensate drain in your gas furnace. A plugged drain can cause water damage in the house and affect indoor humidity levels.
Check controls of the system to ensure proper and safe operation. Check the starting cycle of the equipment to assure the system starts, operates, and shuts off properly.
Check all gas or oil connections, gas pressure, burner combustion and heat exchanger. Improperly operating gas or oil connections are a fire hazard and can contribute to health problems. A dirty burner or cracked heat exchanger causes improper burner operation. Either can cause the equipment to operate less safely and efficiently.
Here are some things you can do make sure your system is singing and not groaning:
Inspect, clean, or change air filters once a month in your furnace. Burch Oil can show you how to do this when your system is cleaned and serviced. A dirty filter can increase energy costs and damage your equipment, leading to early failure.
Check thermostat settings to ensure the furnace keeps you comfortable when you are home and saves energy while you are away.
These annual checks should be done at the beginning of every cold season, but it's never too late to have them done, especially if you suspect your furnace is not performing correctly. For a full inspection and tuning of your furnace, call Burch Oil today at 301-373-2131- or 1-800-479-4120.