Folk Artist Narissa Bond at Leonardtown Campus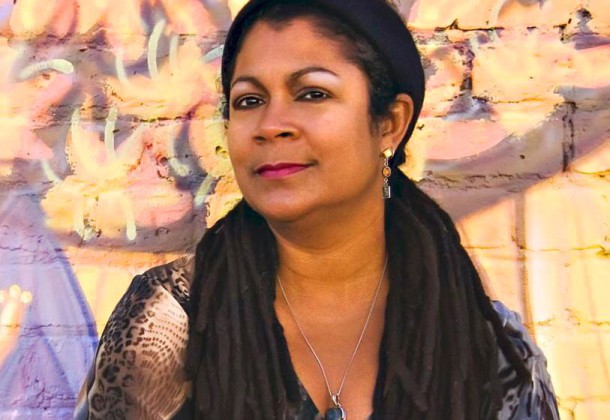 CSM's Student Association invites the community to celebrate Women's History Month with a March 1 concert spotlighting folk artist Narissa Bond.
She will perform at the College of Southern Maryland Leonardtown campus from 2:30 to 4 pm March 1, 2016, in the Building A auditorium, 22950 Hollywood Road, Leonardtown, MD 20650.
Ms. Bond's vocal style has been compared to Joni Mitchell, and her songwriting ranges from traditional folk, jazz and blues, to contemporary folk and pop.
Narissa Bond is a winner of the Hampton Roads Portfolio Awards for best album and best song with her latest release "Three Words." She was featured in the 2007 book release of "I've Got Thunder, Black Women Songwriters on their Craft," among Abbey Lincoln, Angelique Kidjo, Brenda Russell, Chaka Khan, Dianne Reeves, Joan Armatrading, Nina Simone, Odetta, and Toshi Reagan.
She volunteers time and music to Virginian's Against Domestic Violence, Marriage Equality in regard to the LGBT community, Fair Housing for Hampton Roads, Va., and HIV/Aids prevention and awareness.
Her parents were academics, involved with the performing arts. Born in the 1960s, she grew up listening to the music of the civil rights era including Jimi Hendrix, Joni Mitchell, Janis Ian, Peter, Paul and Mary, Odetta, Crosby, Stills and Nash, and Nina Simone. She took up guitar in grade school.
As a teenager, Ms. Bond studied classical music in New Mexico and jazz guitar in Kansas City at the Charlie Parker Foundation. She graduated from the University of Kansas earning a bachelor of fine arts in graphic design. After graduation, she relocated to Kansas City and became involved with a local songwriting organization called the Songwriter's Circle and began to write and perform her own music while supporting herself as a graphic designer.
As she honed her songwriting skills, Ms. Bond began to perform her music professionally around the Midwest and on the East Coast. Bond produced her first recording, "A Free Spirit Can't Run Fast in High Heels," in 1997 and her second recording in 1999, "Knocking at the Doorway to My Soul," while living in Kansas City.
Narissa Bond's website has more information on the writer and performer. Her March 1 performance at the College of Southern Maryland in Leonardtown is free to students with ID; $5 to nonstudents. Refreshments will be available. For more information, contact [email protected], call 240-725-5410, or visit here.
For more about the College of Southern Maryland, visit their Leader member page.