Flat Iron Shines Bright for the Holidays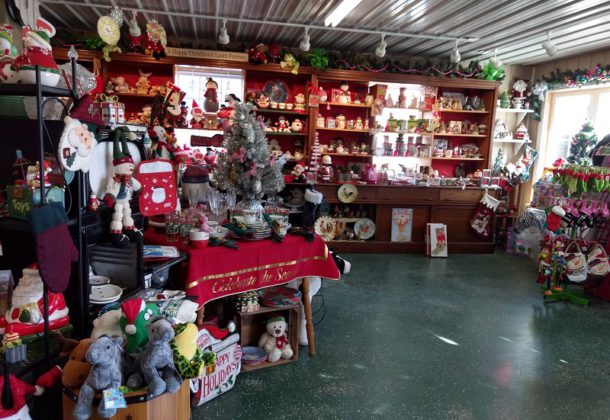 Flat Iron Farm Christmas 2018 starts Thanksgiving evening at 5 pm at the farm at 45840 Flat Iron Road in Great Mills. Bring your camera to get some pictures of your children with Santa, take pony rides for a fee, and visit all the wonderful displays at the Candy Store, Christmas shops, and more on the evenings the Christmas Village is open.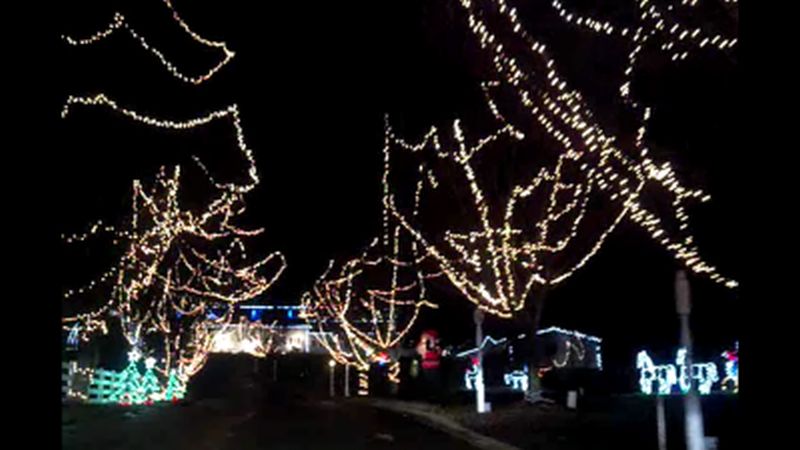 The light display traditionally opens on Thanksgiving and runs every night through New Year's Eve.
Visitors can turn into the farm off Flat Iron Road, tune their radios to 88.7, and watch the lights dance to the music through a drive Bubby Knott and his Great Mills Trading Post crews have turned into a magical ride into the Christmas season.
The synchronized music and light displays are extraordinary and extensive. It's a drive through Flat Iron Farm not to be forgotten. Exotic animals graze on the grounds amid the grand, computerized lighting events.
In addition to the drive-through light displays, there is a full Christmas Village in operation. Schedule time to stop in and visit. There are pony rides and a chance to see Santa as well as an opportunity to view an astounding collection of memorabilia, find gifts at the Candy Cane House, and much, much more.
Food and beverages will be for sale.
The schedule for the displays and shops is 5 to 9 pm Nov. 22, 23, and 24, and then 5 to 9 pm Fridays and Saturdays. The shops will be open at 5 pm Dec. 21, 22, 23, and 24, but will be closed on Christmas Day.
Note: the drive-thru light display will be open every night 5 to 9 pm.
Admission to light display and Christmas Walk Around Village are free.
For more information about Great Mills Trading Post, visit their Leaders Member Page.