Flat Iron Farm Readies for 2-Day Auction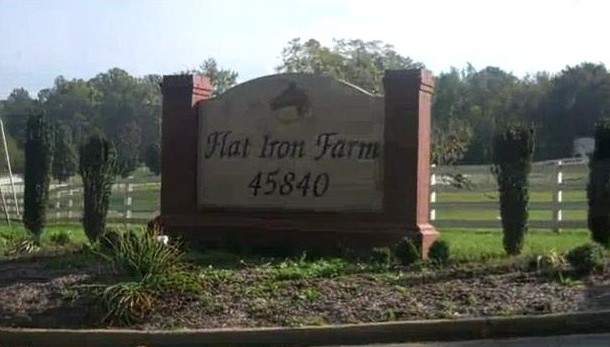 Flat Iron Farm's semi-annual auction will be held Friday and Saturday, Oct. 20 and 21, 2017, at the farm in Great Mills, Maryland. McGrew Equipment Company will be hosting the auction for the farm.
There will be tons of great industrial equipment, farm equipment, trucks, trailers, and much more. Schedules will be announced at a later date. Auctions will held from 8 am to 8 pm each day.
Both days of the Flat Iron Farm 2-day auction are open to the public, and anyone can buy or sell. Absolute and reserve consignments will be accepted. Call 717-428-0922 to take advantage of the free nationwide advertising.
Items will include a 2012 JLG 449 S/A scissor lift trailer, 2003 GMC C4500 rollback, 2002 Sterling dump truck, two 2001 Ford F-250 Super Dutys, 2000 Ford-550 Super Duty rollback, 2000 Mack CH612 truck, 1999 Chevrolet 3500 service truck, 1996 Ford Super Duty bucket truck, two 1995 Mack Midliner garbage trucks, 1992 Mack Trucks CH613 road tractor, 1989 Ford L9000 grain truck, 1987 Western Star road tractor, 10-foot manual angle snow plow, three 20-foot storage containers, a 40-foot cube sea container, 72 Kw generator, Aggreko 6230 tow-behind generator, Amida DLB15FA arrow board, Bucyrus Erie 22-BM crane, equipment trailer, excavator bucket, two funnel plows, two new fork lift masts, two open shipping containers, two power angle snow plows, Site-Lite SL-4000 tower light, steel and aluminum concrete forms, Upright MX-19 scissor lift, Allmand Night Light Pro Light Tower, Balderson 48″ bucket, Bobcat 337 mini excavator, Bobcat B950 hydraulic breaker, Case 580 Super M backhoe loader, Case 580L backhoe loader, Genie GTH-1055, Genie S-80 boom lift, Hyster warehouse forklift, a Hyundai enclosed cab, and many more items.
The auction company says there is too much inventory to list all of the items.
Flat Iron Farm is located at 45840 Highway to Heaven Lane off Flat Iron Road, Great Mills, MD 20620. Call 301-994-1306 for information.
For auction information, click here.
For more information on Great Mills Trading Post, visit its Leader member page.