Flat Iron Farm Christmas Never Disappoints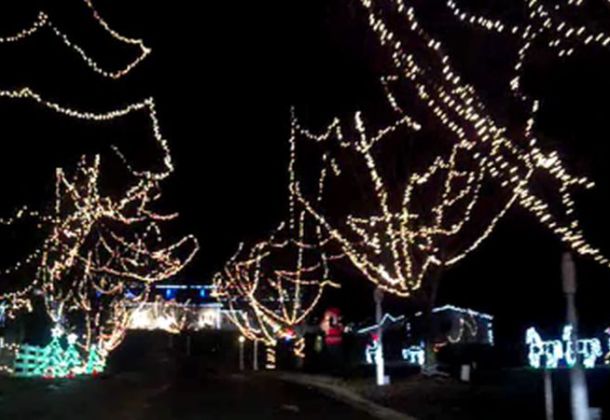 The traditional Flat Iron Farm Christmas display is open, as big, bright and beautiful as ever.
Tour the festive grounds of Flat Iron Farm inside your family car and be transported into a holiday wonderland of lights and orchestration. Open through New Years Eve, the farm on Flat Iron Farm is transformed into a Christmas Village, Barns and Petting Zoo, and a Christmas Light Display.
Bubby Knott of Great Mills Trading Post provides the display, free and open to the public, which includes opportunities to visit Santa every Friday and Saturday night, a train display, Santa's workshop, John Deere collection, antiques, and more.
Come see exotic animals, view an astounding collection of memorabilia, find gifts at the Candy Cane House and watch a synchronized music and light display.
Food and beverages for sale.  Make this tour part of your Southern Maryland Holiday tradition!  Hours are Thursdays and Sundays 5 pm to 8 pm, Fridays and Saturdays 5 pm to 9 pm, open every night of Christmas week.
Where: Flat Iron Farm,  45840 Flat Iron Road, Great Mills, MD  (off of Rt 5).
Bring your own marshmallows to roast on the huge open fire pit!
The out-sized display is only open until December 31.
For more information about Great Mills Trading Post visit their Leaders Member Page.