Flat Iron Farm Auction Set Oct. 7-8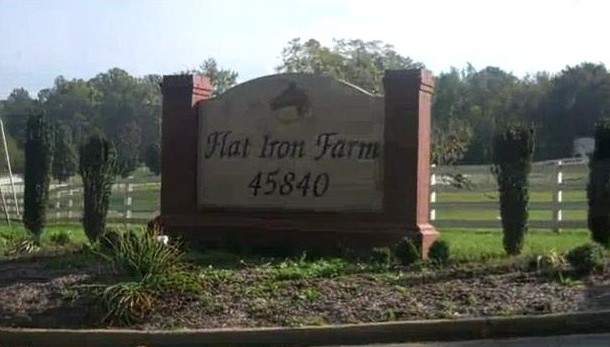 A semi-annual, two-day Flat Iron Farm auction will be held at 8 am Friday, Oct. 7, and Saturday, Oct. 8, 2016, at the farm in Great Mills, MD.
McGrew Auction Company will be hosting its first Semi-Annual 2 Day Auction for the farm.
There will be tons of great industrial equipment, farm equipment, trucks, trailers, and much more.
Auction schedule
Friday, Oct. 7
Truck tractors, dump trucks, service trucks and other commercial vehicles, commercial trailers, construction equipment and support equipment will be sold. Estimated times 8 to 10 am.
SSL attachment, air compressors, generators and support equipment — 10 am to noon.
Dump trucks, road tractors  — noon to 4 pm.
Excavators, dozers, crawler loaders, backhoes, skids steers, rollers, graders, haul trucks, service trucks, roll off, rollbacks, sweeper trucks, low boy trailers, step decks, mixer trucks, water trucks  — 4 to 6 pm.
Farm trucks, older dump trucks, utility trucks, commercial pickups and snow trucks — 6 to 8 pm.
Ring 1: Snow equipment. Ring 2: Salvage construction, tag along trailers and miscellaneous.
Saturday, Oct. 8
Farm tractors and equipment, lawn and garden, horse trailers, utility trailers, county vehicles, passenger cars and trucks, building supplies, shop equipment, trees and shrubs, and miscellaneous. Estimated times in Ring 1: 8  to 11 am.
Farm equipment — 11 am to 1 pm.
Farm tractors — 1 to 8 pm.
County cars, antique cars, passenger cars, pick ups, trailers. Ring 2: 8 to 11 am.
Farm equipment — noon to 1 pm.
Lawn and garden, gators, UTV's, ATV's, golf carts — 1 to 8 pm.
Farm equipment, trailers, building supplies, and miscellaneous. Ring 3: 8 am to 6 pm.
Building supplies, shop tools and miscellaneous. Ring 4: 8 to 11 am.
Wagon lots, building supplies and miscellaneous — 11 am to 2 pm.
Trees and shrubs, please contact auction managers for any: David Raum at 301-536-6039, Zach Thoman at 717-818-8078, Greg McGrew at 717-465-5222, or Neil Hamrick at 443-875-8797.
Flat Iron Farm is located at 45840 Highway to Heaven Lane off Flat Iron Road, Great Mills, MD 20620.
For more information, click here.
For information on a hotel or place to stay, click here.
For more information on Great Mills Trading Post, visit their Leader member page.