Flat Iron Farm Auction Set Jan. 19-20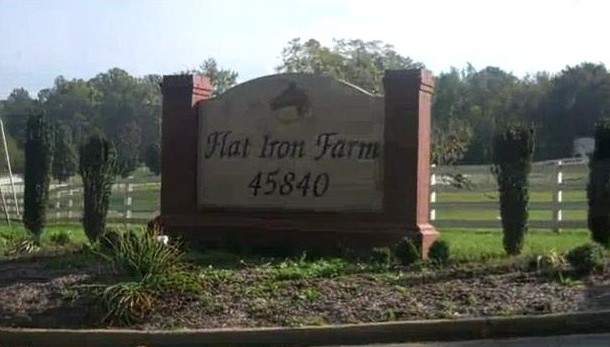 A Flat Iron Farm two-day auction will be held Friday and Saturday, Jan. 19 and 20, 2018, at the farm in Great Mills, Maryland. McGrew Equipment Company of Seven Valleys, Pennsylvania, will be hosting the auction for the farm.
There will be tons of great industrial equipment, farm equipment, trucks, trailers, and much, much more. Schedules will be announced at a later date. Auctions will held from 8 am to 8 pm each day.
Both days of the Flat Iron Farm two-day auction are open to the public, and anyone can buy or sell. Absolute and reserve consignments will be accepted. Call McGrew Equipment Company at 717-428-0922 to take advantage of the free nationwide advertising.
Items will include an excavator, grain trailers, enclosed trailers, New Holland L175s, step deck trailers, Ford F150 XLT, asphalt paving machine, Bobcat, bucket truck, dump trailers, military light tactical cargo trailer, dump truck, tractors, numerous snow plows, 120-gallon sprayer, 1940 Plymouth coupe parts, 1965-66 Mustang parts, road signs, post hole digger, brush cutters, snow pushers, Bristol fuel tanks, construction signs, pull behind sprayer, salt spreader, door panel, food plotter, galvanized pipe, Gradall XL4100, horse barn, topsoil side shooter, skid steer forks, steel tables, upright SL20 scissor lift, work bench, boom mover, Bobcat 67-inch snow blower, backhoe attachment, Case 1840, Case 9010B, Case CX240, Caterpillar 301.5, Caterpillar 963, Caterpillar D4C, Champion Trikes 710A Series V, Chevrolet C30, Ditch Witch 1820, Dresser A 500E, Ford A64 wheel loader, Ford Model A parade mini car, Genie GTH 5519 GMC Topkick bucket truck, Hitachi Construction Machinery EX120, IHI 35N, IHI CL35, JCB 416 tool carrier, JLG 3394RT, and many more items.
Flat Iron Farm is located at 45840 Highway to Heaven Lane off Flat Iron Road, Great Mills, MD 20620. Call 301-994-1306 for information.
For information on the Jan. 19 and 20 auction, visit the McGrew Equipment Company website here.
For more information on Great Mills Trading Post, visit its Leader member page.