Flat Iron Auction Planned This Weekend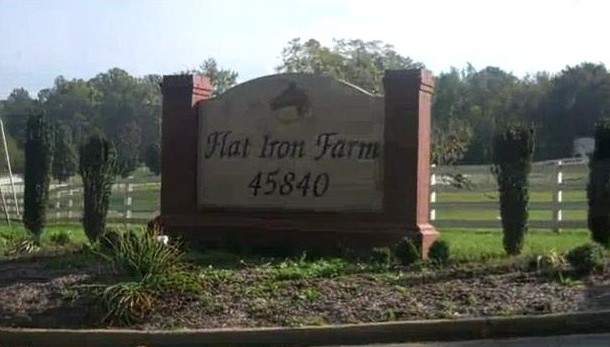 A Flat Iron Farm two-day auction will be held Friday and Saturday, April 13 and 14, 2018, at the farm in Great Mills, Maryland. McGrew Equipment Company of Seven Valleys, Pennsylvania, will be hosting the auction for the farm.
There will be tons of great industrial equipment, farm equipment, trucks, trailers, and much, much more. Schedules will be announced at a later date. Auctions will held from 8 am to 8 pm each day.
Both days of the Flat Iron Farm two-day auction are open to the public, and anyone can buy or sell. Absolute and reserve consignments will be accepted. Call McGrew Equipment Company at 717-428-0922 to take advantage of the free nationwide advertising.
Items will include a 1977 Ford 560, 2018 Gator GX-XT T/A equipment trailer and other equipment trailers, 2018 Gator T/A Flatbed Gooseneck Trailer, 2018 Clays 6×12 landscape trailer, 2017 Bix Tex trailers 22GN  HD Gooseneck Trailer, 2017 Bobcat 74-inch snow buckets, dump trailers, smooth drum trailer, dump trucks, tri-axle dump trucks, service trucks, 2013 Komatsu PC35MR-3, 2010 Caterpillar 262C, bucket trucks, snow blowers, pickup trucks, 4409 underground boom trucks, scissor lifts, padfoot roller, stump grinder, mechanics trucks, towable compressor, enclosed trailers, boom lifts, fuel and lube trucks, tag trailer, backhoe loader, 2000 Chevrolet High Bay Lights, 1999 Ford Expedition, 1997 Chevrolet Silverado, work vans, spreader trucks, 1996 Timpte aluminum super hopper bottom, generators, landscape equipment, Finn hydro seeder, OBD 600 leaf collector, asphalt pavers, trencher, tires, wheel balancer, rim, Kent hydraulic breaker, Freightliner hood, hydraulic valve body, Thermo King diesel engine, indoor motor and outdrive, miscellaneous auto parts, pallet of seats, riding mower, John Deere MX5 3-point mower, many more items.
Flat Iron Farm is located at 45840 Highway to Heaven Lane off Flat Iron Road, Great Mills, MD 20620. Call 301-994-1306 for information.
For more information on the April 13 and 14 auction, visit the McGrew Equipment Company website here.
For more information on Great Mills Trading Post, visit its Leader member page.