Fire Department Gets Federal Grant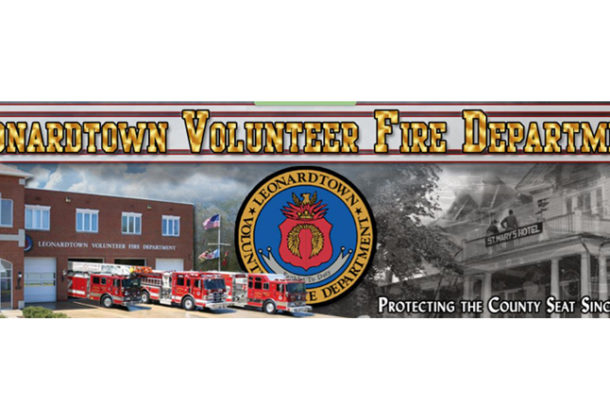 The Leonardtown Volunteer Fire Department has just received a substantial grant. Congressman Steny H. Hoyer (D-MD) has announced that a $271,620 federal grant was awarded to department through the Assistance to Firefighters Grant Program. The department will use the money to buy new equipment such as self-contained breathing apparatus.
Congressman Hoyer is co-chair of the Congressional Fire Services Caucus and has made federal funding for fire fighters a top priority.
"We must do everything we can to ensure firefighters in Maryland and throughout the country have the equipment needed to respond to emergencies safely and effectively," Congressman Hoyer said. "I congratulate Thomas Mattingly and the rest of his department on this funding, and I will continue to work with my colleagues to ensure they have the resources necessary to protect our communities."
Thomas A. Mattingly Jr. is president of the Leonardtown VFD, and said the department was extremely pleased when word came about the federal grant.
"This grant program is a vital part to help ensure that our front line equipment is up to standard," Mr. Mattingly said. "Equipment such as the self-contained breathing apparatus that we have been awarded this grant for will ensure that we will have state-of-the-art equipment ready to combat the ever changing challenges confronting the fire service in today's world. We would like to thank the Department of Homeland Security and Congressman Hoyer for the awarding of this grant."
Congressman Hoyer has taken a lead role in helping establish the Assistance to Firefighters Great program and is co-chairman of the Congressional Fire Caucus. Each year, Congressman Hoyer leads a letter with members of Congress to the Appropriations Committee to ensure adequate funding is given to the program. More than $15 million has been awarded to 5th District fire departments since the program was established. Click here for more information.
Follow Congressman Hoyer on Facebook and Twitter.
For more information about House Democratic Whip Steny H. Hoyer, visit his Leader Page.