Find Fairy, Gnome Homes at Annmarie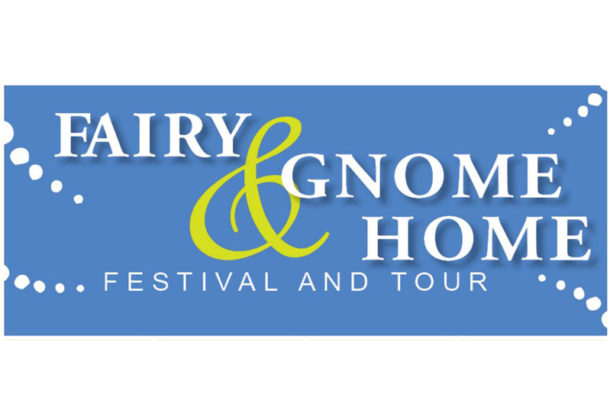 Annmarie Sculpture Garden and Art Center in Lusby will open early on Sunday, April 23, 2017. The day will be extra special, as everyone is invited to come for the Fairy & Gnome Home Festival.
Annmarie buildings and surrounding paths will open up to reveal their hidden magic! Walk the path and look into the woods for tiny fairy homes, hidden throughout the trees.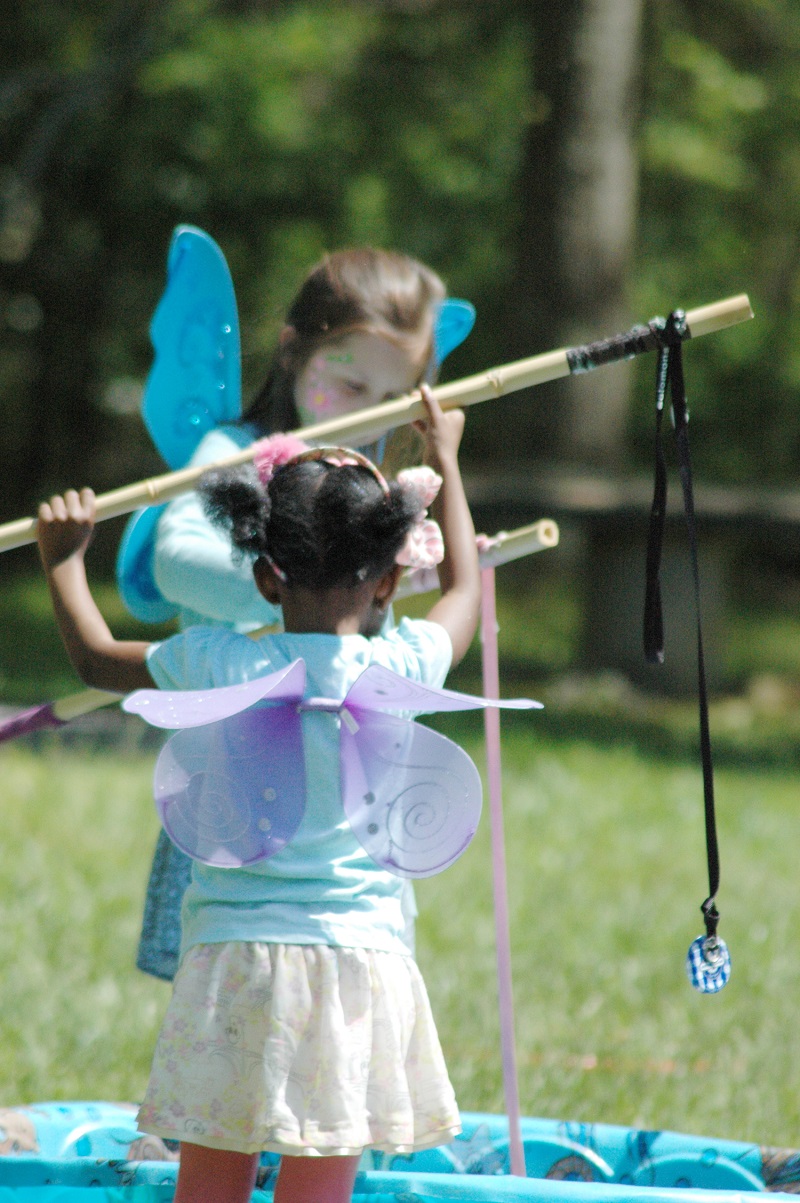 Starting at noon and continuing to 4 pm, and held rain or shine, the festival offers a magical afternoon of creative play, crafts, games, unicorn rides, bubble magic, a petting zoo, music, and more! Along the enchanted Wooded Path, patrons will find a Fairy Lolly, Gnome Games, the Troll's Treasure Trough, strolling entertainers, fantasy face painting, and a petting zoo full of baby animals brought by Mary's Go Round Petting Zoo. Patrons can build their own fairy house or gnome home, and enjoy many activities to entertain their imaginations. The Fairy & Gnome Home Festival is an unforgettable day in the garden.
Food and drinks will be available throughout the day.
The enchanted pathway will include more than 60 fairy houses and gnome homes for visitors to find.
There's no reason to allow the artists to have all the fun. Visitors can design their own Woodland Crowns with natural elements, or make a Goodluck Gnome in the artLAB. Get your picture taken with a Fairy Queen, and visit the Fairy Fishing Hole.
Plenty of fairy vendors will be selling costumes and accessories to help any visitor dress up for the day. Find wings, crowns, and so many sparkling things and become a fairy yourself!
Entertainment Schedule on the Hungerford Patio
12:15 – 1 pm — Abigail Francisco School of Classical Ballet presents magical dances and performances
1:15 – 2 pm — COSMIC Flute Choir
2:15 – 3 pm — Kristin Rebecca, harp music
3:15 – 4 pm — Painted Trillium, Celtic and Folk music
And there's more!
Meet The Chesapeake Mermaid & Larvey the Magical Bivalvian
Marigold Bumbleroot will mesmerize with her amazing bubbles
Chesapeake Bay Hoop Troupe will dazzle with their hoop antics
Mary's Go Round Petting Zoo & Unicorn Rides
Wind Song, Mark Giuffrida will be strolling the garden with fanciful tunes
Also Showing
Spectacular Skies is a stunning exhibit with more than 65 works from local, regional, and national artists that showcase the wonder and mystery of skies. The exhibition will be on display through July 23, 2017, at the Kay Daugherty Gallery in the Murray Arts Building.
About Annmarie Garden
An affiliate of the Smithsonian Institution, Annmarie Garden is located in scenic Solomons, Maryland, on the Chesapeake Bay. The sculpture garden features a walking path that meanders through the forest past permanent and loaned sculpture, including more than 35 works of art on loan from the Smithsonian Institution and the National Gallery of Art. Annmarie Garden also presents a variety of award-winning special events, gallery shows, and engaging public art programs. Annmarie Garden's Studio School offers creative classes for all ages and abilities taught by a talented faculty. Annmarie Garden is conveniently located just off Route 2-4, on Dowell Road.
Annmarie Garden is open 9 am to 5 pm daily; and the Murray Arts Building and Gift Shop are open 10 am to 5 pm daily.
For more about Annmarie Sculpture Garden and Art Center, visit its Leader member page.